Events
Upcoming
Current Events
Orthopaedic Surgery Research Conference 
Date: April 6, 2015
Time: 8:30am - 9:30am
Location: URC 158
Date: April 3, 2015
Time: 2:00pm
Location: Fung Auditorium
Description: Weekly seminars by faculty, visitors, postdoctoral research fellows, and graduate students concerning research topics in bioengineering and related subjects. May be repeated for credit. Course does not apply toward MS graduation requirements. (S/U grades only.) (F,W,S) (Visitors are welcome!)
Bioegineering Day
Date: April 18, 2015
Time: 9:00am - 6:15pm
Location: 

Skaggs Pharmaceutical Sciences Building

Description: This is an important event that unites faculty, alumni, students, and industry partners to showcase the yearly progress and successes within our bioengineering ecosystem.

This event is a unique forum for networking between our industrial partners and the bioengineering community here at UC San Diego. The undergraduate and graduate research symposia celebrate the accomplishments of our students and provide opportunities for collaboration between industry, alumni, faculty, and students.
Date: April 8, 2015
Time: Wednesdays 12:00pm - 1pm
Location: 1120 Pharmaceutical Sciences Building
Description: CNME sponsors this seminar series each year to expose trainees to cutting edge research in nanotechnology for delivery of drugs, biological molecules, and diagnostic agents.
Date: June 22-24, 2015
Time: TBA
Location: UC Santa Cruz
Description: The UC Systemwide Bioengineering Symposium offers a well-established forum for faculty, researchers, and students from the 10 UC campuses to network, collaborate, and present the latest bioengineering research.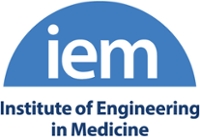 Institute of Engineering in Medicine