2013 I-RiCE Advisory Committee Meeting held at UCSD
December 5, 2013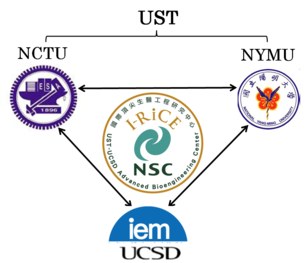 On November 21, 2013, the annual advisory committee for the International Research-intensive Center of Excellence in Taiwan (I-RiCE) on Advanced Bioengineering took place at UCSD. The Center is an international research partnership between UCSD and the University System of Taiwan (UST), composed of National Yang-Ming University (NYMU) and National Chiao-Tung University (NCTU) as well as two other universities, with the common goal of advancing bioengineering research. The advisory committee, made up of six leading experts in bioengineering, reviewed the outstanding progress of the program and provided guidance for its future trajectory.
Every year, the advisory committee alternates between San Diego and Taiwan. This year's Advisory Committee meeting was preceded by a joint UST-UCSD symposium held in NYMU. The Center is composed of three subprograms for bioengineering research: (i) Molecular, Cellular and Integrative Bioengineering, (ii) Neural Engineering, and (iii) Health Translation. Each subprogram is comprised of several directives for research and brings together researchers from both UST and UCSD for collaborative investigations. Together, this research program investigates biological structure and function with biomedical implications in health and disease and seeks to translate this understanding into novel therapies for healthcare.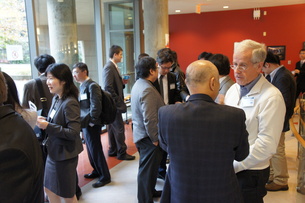 A lively discussion takes place during a networking session of the meeting.
Professor Yan-Hwa Wu Lee, President of NCTU and Professor Kung-Yee Liang, President of NYMU serve as the principal investigator and co-PI, respectively, for UST, leading more than 30 other professors from UST. Professors Shu Chien and Tzzy-Ping Jung, serve as the PI and co-PI for UCSD, with the participation of more than 30 UCSD professors. 
 Prior to the advisory committee in the afternoon, the faculty members from UST and UCSD met for a plenary overview session in the morning, followed by small group meetings to discuss individual project directives. Later, the small groups combined to discuss the subprograms. In the afternoon, the advisory committee took place with the advisors participating in person and via Skype. After much fruitful discussion on the progress and future direction of the program, the advisory committee provided valuable support and advice for the program, which they praise as being highly successful. After the conclusion of the meeting, the group met together for dinner for further discussion and networking at the faculty club.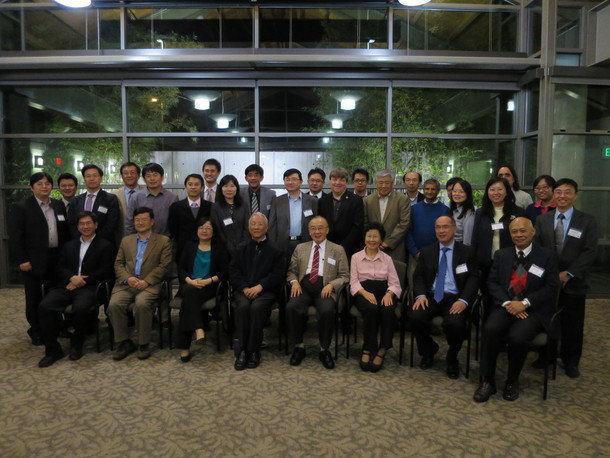 I-RiCE members gather for a group photo during dinner at the UCSD Faculty Club.
I-RiCE is made possible through generous funding from the National Science Council (NSC) of Taiwan.