Type 1 Diabetes Symposium: Combining Medicine and Engineering
January 19, 2017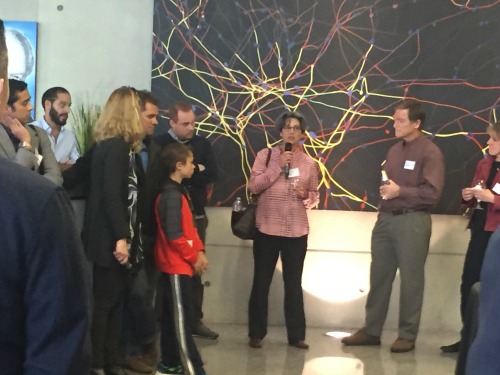 On January 19, 2017, the UC San Diego Pediatric Diabetes Research Center (PDRC) and the Institute of Engineering in Medicine (IEM) hosted a full day symposium entitled "Type 1 Diabetes: New Technologies and Therapeutics". There were more than 180 registrants from as far as Munich, and expert speakers from around the country and from here in San Diego. The meeting was unusual, in that it convened experts with engineering perspectives on diabetes therapy, alongside experts pursuing biological research and treatment approaches.
 "I have received numerous comments from attendees about how much they enjoyed hearing about both engineering- and medicine-based approaches to  diabetes therapies" says Dr. Maike Sander, Director of the Pediatric Diabetes Research Center.  
The symposium started with a keynote presentation by Carla Greenbaum, M.D. from the Benaroya Research Institute in Seattle. Dr. Greenbaum is the coordinator of multiple clinical trials for type 1 diabetes, and she set the stage for the symposium by providing an overview of what is known about disease progression and clinical challenges. 
The first session focused on recent developments in the generation of an artificial pancreas, a version of which has recently been approved by the FDA and entering clinical use. This session included talks from:  Edward Damiano, Ph.D. from Boston University, on insulin and glucagon control with the artificial pancreas; Dr. Francis Doyle, Ph.D., from Harvard, on the design of algorithms to control the artificial pancreas; David Gough, Ph.D., from UC San Diego, on a new generation of fully implanted, long-term glucose sensors that need only infrequent recalibration; and Howard Zisser, M.D., from UC Santa Barbara, who gave a clinical perspective, history, and overview of artificial  pancreas applications.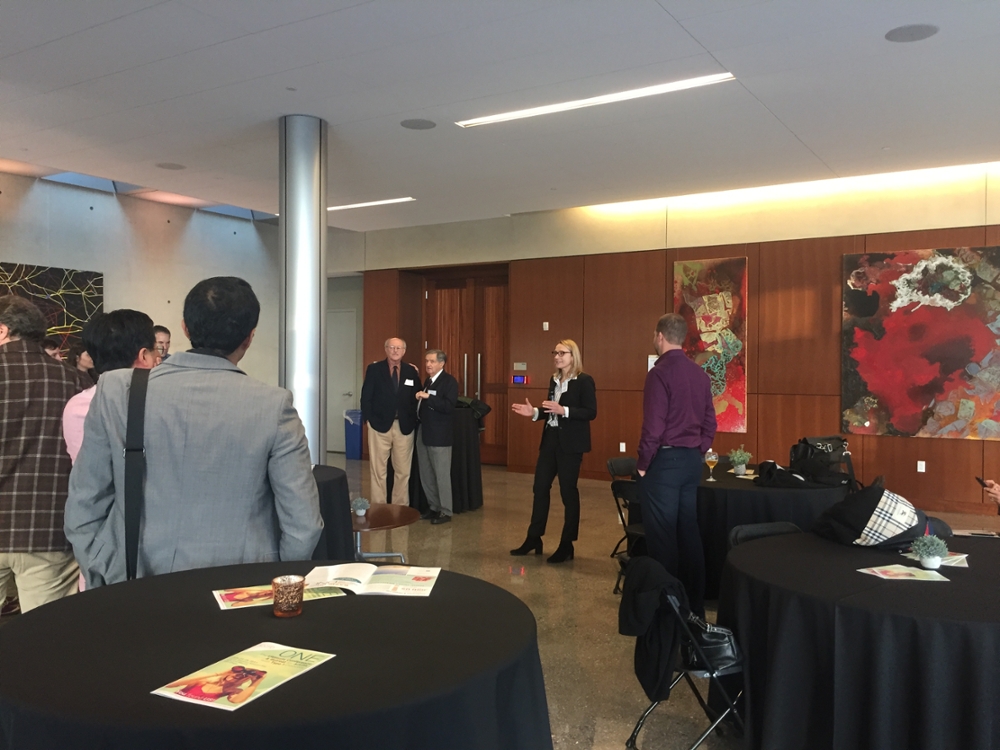 The program then turned to potential stem cell therapies, aspects of which are still at the level of applied research and far from routine use in the clinic, but hold substantial promise. Jeremy Pettus, M.D., from UC San Diego, described the recent clinical trial with stem-cell derived islets encapsulated devices under way here in San Diego. Clark Colton, Ph.D., from MIT, reviewed progress on developing methods for supplying the necessary oxygen to implanted islet cell devices. Duc S. Dong, Ph.D., from the Sanford Burnham Presbys Medical Discovery Institute, spoke about generating replacement beta cells in vivo by conversion of cell lineages. 
The final session focused on pancreatic regeneration, an exciting possibly curative approach, which is still in early preclinical stages. Teresa Rodriguez-Calvo, DVM, PH.D., of the La Jolla Institute for Allergy and Immunology, spoke about approaches to increase proinsulin production and preserve beta cells, followed by Neal Devaraj, Ph.D., UC San Diego, who spoke about the creation of markers for imaging of beta cells. Maike Sander, M.D. of UC San Diego, then described novel pathways for expanding beta cell mass, and Bryan Laffitte, Ph.D., of the Novartis Research Foundation, spoke about pharmaceutical approaches for stimulating beta cell proliferation. 
Overall, the speakers covered a broad range of topics all tied together by their potential for application to diabetes therapy. It was consensus that the environment in La Jolla with UC San Diego, neighboring research institutes, and local biotechnology and pharma companies provides a fertile ground for interdisciplinary research, innovation, and clinical translation. The meeting was supported by a conference grant from JDRF and sponsorships from San Diego companies including Dexcom, GlySens, and Novo Nordisk, IEM and the PDRC
Original Article Source: UC San Diego Pediatric's Diabetes Research Center