News Archives
The Big BENG - Empowering Bionegineering Students
November 8, 2022 -- A new educational resource has taken off as a go-to tool for bioengineering students at UC San Diego. A Youtube channel, created by students, for students, called the Big BENG is making waves across the bioengineering department at the University.
Maria Sckaff, a bioengineering major and transfer student, first came up with the idea for the Big BENG after struggling with grasping certain concepts early on in her classes. Recognizing the need to understand bioengineering circuit fundamentals, she was shocked at the lack of resources and study tools available for bioengineering students; those that did exist were too complicated to follow or exhaustive in material. While UC San Diego's other engineering departments offered tutoring services for their students, there was no such program for bioengineering students. For immediate progress, this would need student-initiated change.
Maria pitched her idea to Dr. Andrew McCulloch, distinguished professor of bioengineering and medicine and director of the Institute of Engineering in Medicine. He provided much support for the concept early on. Maria then reached out to her talented peers Sarah Schwab, Abbey Ervin, Hope Lang and Max Pendleton, who formed the original Big BENG team. The team was joined by Dalila Gonzalez-mejia, another promising bioengineering student. Together, they split up roles of content creation, script and grant writing, animating, editing, and administrative tasks.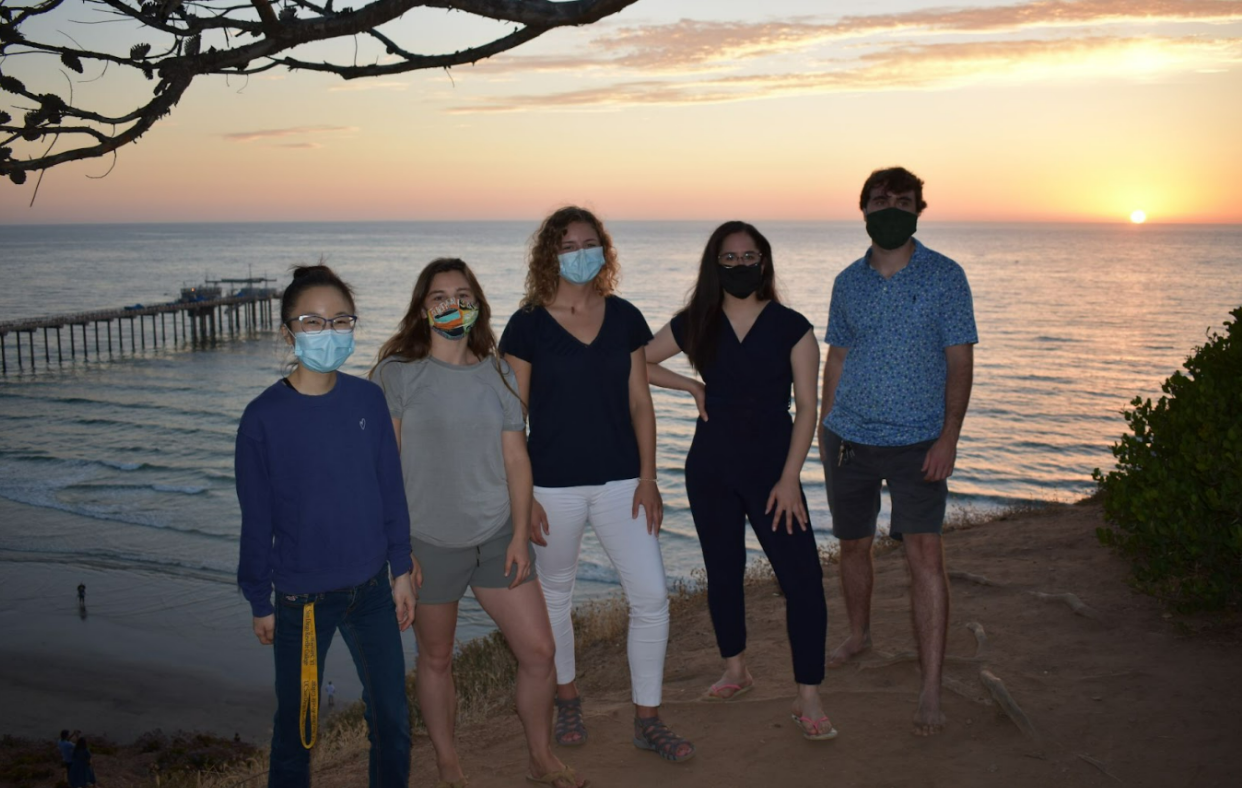 Members of The Big BENG team
The group came to UC San Diego with similar backgrounds, all being transfer students majoring in bioengineering or biochemistry. More importantly, however, each member of the team has a clear passion for their studies, inspired by a variety of things such as the experiences of their own family members, intrigue towards subjects like physics and chemistry, as well as their own curiosity to take initiative in solving the problems around them. 
The initial intentions of The Big BENG were to assist students who may not have entered the bioengineering major upon their acceptance to UC San Diego. With a program unlike many others, students have three different areas of interest to specify in. The team wanted students to be able to see the content and explore through their videos before making their decisions. Now, prospective and current bioengineering students both can rely on the Big BENG to meet their needs as a supplemental resource.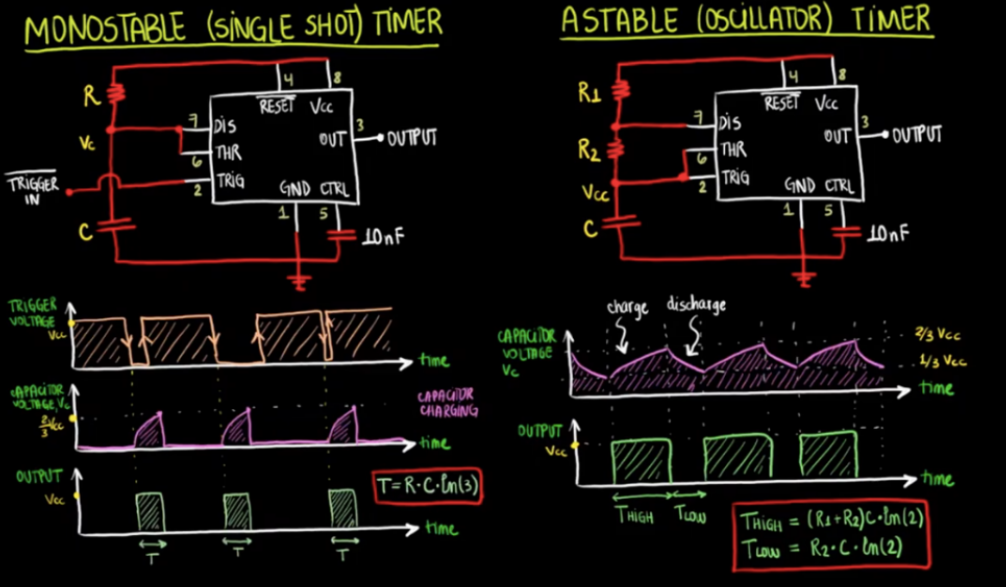 Multiple series of videos were created to tackle subjects students need to know in various courses at UCSD such as bioinstrumentation (as seen on the left), biomechanics, probability, mass transfer, and thermodynamics and kinetics. The channel has grown to have over 200 subscribers, with over 90 short videos and the group is eager to continue growing their team and developing more content, with a focus on accessibility. Looking back on their production, the team is grateful for different aspects of the Big BENG, from creating a close-knit and friendly community to working closely with professors such as Dr. McCulloch and Dr. Cauwenberghs and watching their channel grow as a result. Hope humbly recalled her pride in producing this tool, saying "if we could just show students that they could understand [course content] as well, then it's very empowering."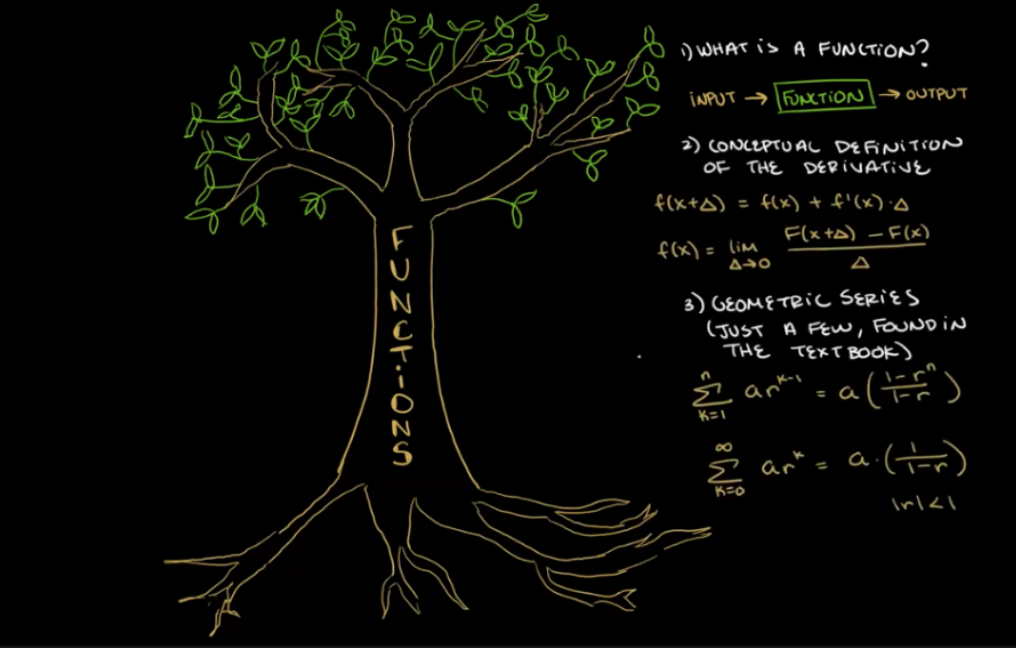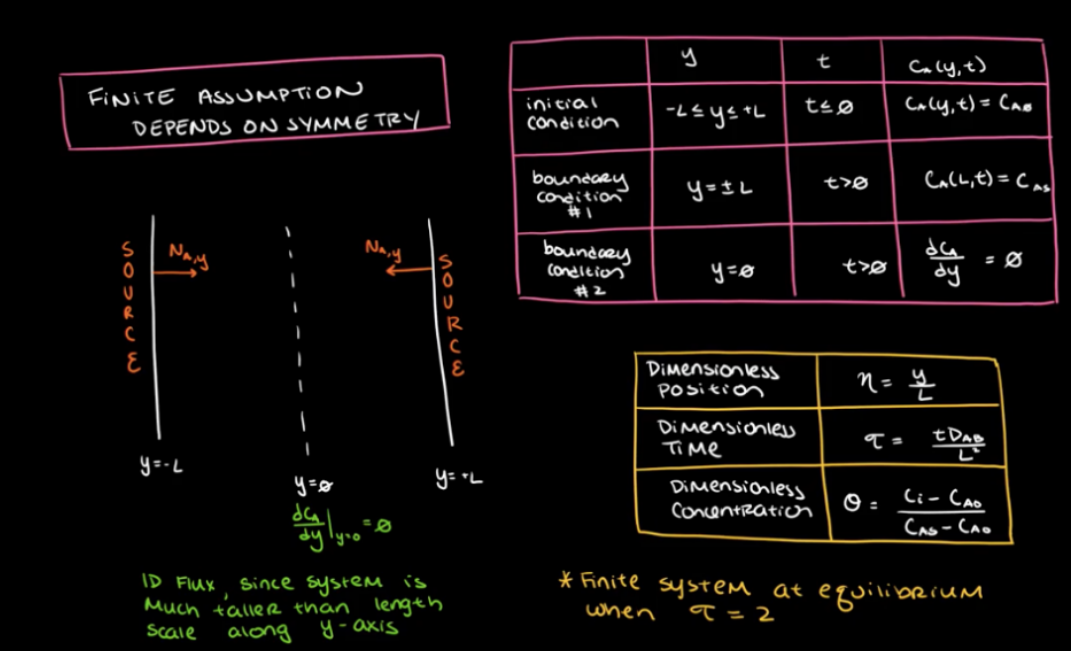 Additional images from videos on probability (right) and mass transfer (left)
Today, professors and students alike have referenced Big BENG, with the channel being used to assist in educating, reviewing, and even being included in the Bioengineering department's annual report. The team has enjoyed branching their channel out to explore new themes and concepts. One example is their new series, "Fun Facts" - videos about cool things anyone would want to know. 
As for where the team is heading next,  there is much greatness to expect from this group of talented individuals. The majority of the group are part of the University's 2021 graduating class. Maria is headed to UCSF as a Research Associate with the Conklin Lab at the Gladstone Institutes. Hope will be attending Stanford University as a PhD candidate in bioengineering. Abbey will be working on her own application for medical school, and Max has begun his own preparations to take part in the MCAT Exam. Sarah is excited to take time for herself and explore the outside world, while preparing for medical school and recently completing a trip to Yosemite National Park. As for Dalila, she is looking forward to enjoying her final year at UC San Diego and looking into doctorate programs. 
Want to learn more about The Big BENG? Visit their Youtube Channel and Facebook page.
Center for Engineering in Cancer Takes Off
October 10, 2022– This year IEM appointed Nicole Steinmetz, a professor of Nanoengineering, and Ezra Cohen, a professor of Medicine, as co-directors for the Center for Engineering in Cancer. Steinmetz was recently awarded 2 R01s totaling $4.3M to advance their research of plant virus nanotechnology for breast cancer and melanoma therapy. 
This nanotechnology works as an immunotherapy, a strategy used to treat disease by engaging the body's natural defenses– the immune system– which can be used to treat solid tumors such as melanoma and breast cancer. Aggressive tumors, however, continue to grow and spread because these cancers are able to circumvent normal immune response. Therefore, strategies that stimulate the immune response to overcome this immunosuppression are crucial to restoring the body's normal function. The idea is to train specialized immune cells to recognize and kill tumor cells so that healthy cells may live for many years to protect the body against such recurrences.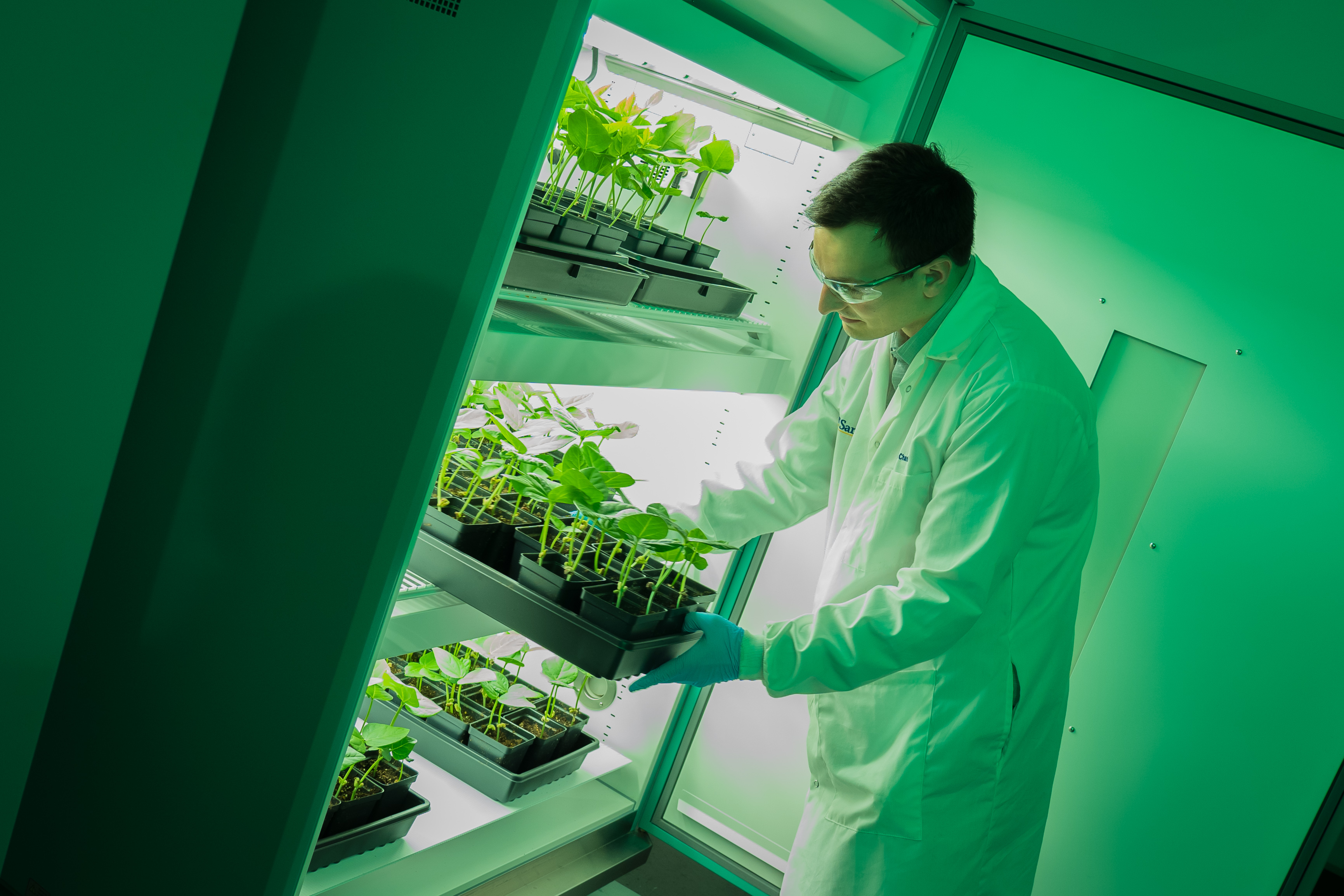 The CEC has developed an immunotherapy approach using a plant virus called the cowpea mosaic virus that infects black eyed peas. The virus is not infectious to humans. When administered into a mammal, however, the immune system recognizes the virus as foreign and triggers an immune response.
Steinmetz utilized this information and applied the virus directly into a tumor. It was observed that the virus did not infect the model, but its presence will alert the immune system and specialized immune cells with traffic to the tumor. The virus serves as a 'bait' to recruit and activate the immune system to come to the tumor. Once at the tumor site, the immune cells will recognize the tumor cells and start to attack the tumor. This initial tumor combat orchestrated by the plant virus leads to a cascade of events resulting in clearance of the tumor.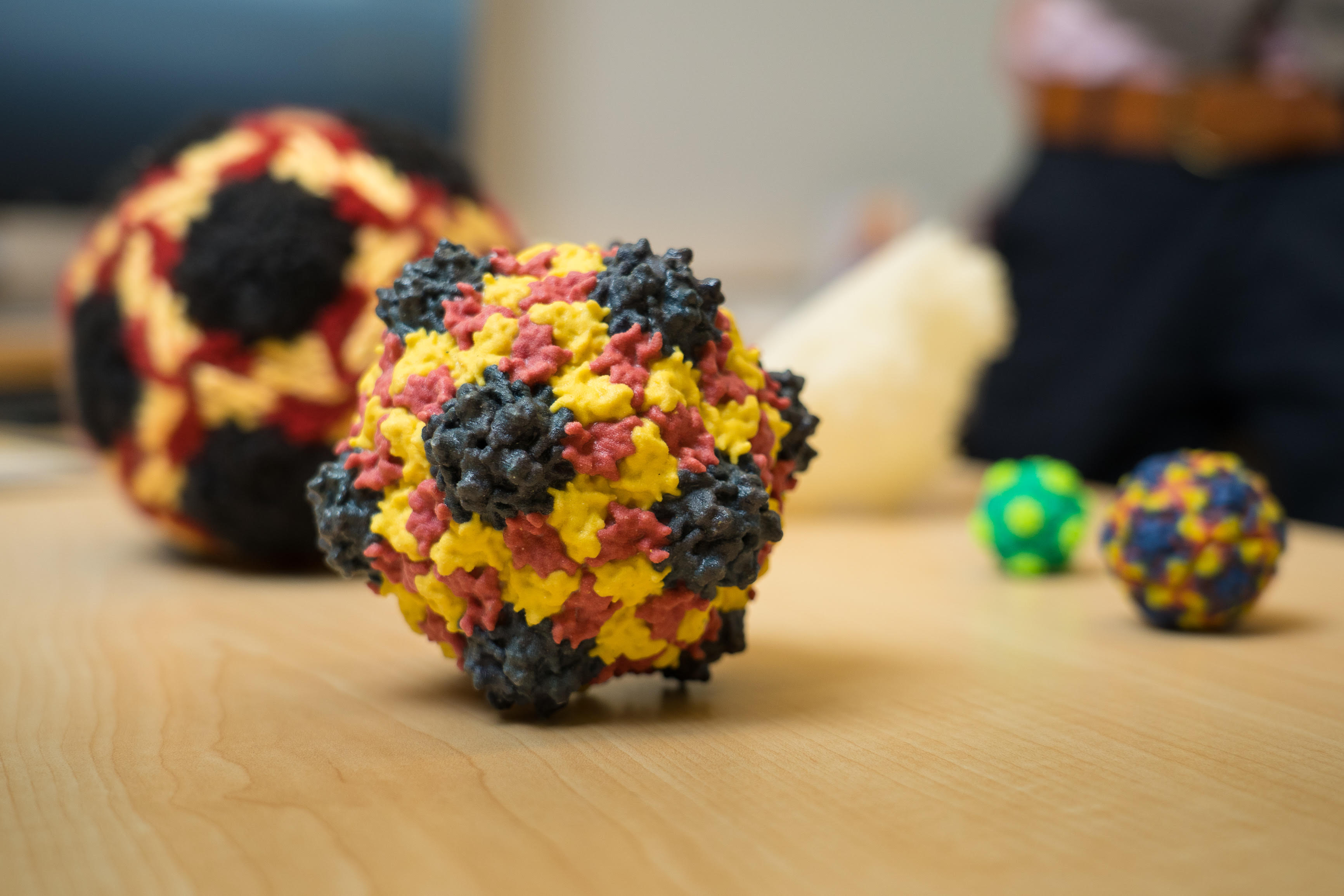 But most importantly, the killing of the injected tumor leads also trains immune cells to recognize tumor cells anywhere in the body therefore fight metastatic disease. In fact, this form of therapy acts like a vaccine and induces long-lasting immunity. This means these specialized immune cells may live for a long time and these cells will remember the tumor to protect patients from recurrence of the disease.
The success of this immunotherapeutic approach has been demonstrated in many mouse models as well as in canine patients with melanoma, breast cancer, and sarcoma. In all studies, the animals show prolonged survival and survivors were tumor free and protected from recurrence of the disease.
With the new funding, this will allow the CEC to apply their grant "toward translation of a plant virus-based in situ vaccination nanotechnology". This will allow for development of a more scalable process for production of the cancer therapy candidate and to continue with testing in mouse models with melanoma and also in canine patients. This project is a collaboration with investigators at Dartmouth College and Oklahoma State University as well as Mosaic ImmunoEngineering Inc., a biotechnology company co-founded by Dr. Steinmetz.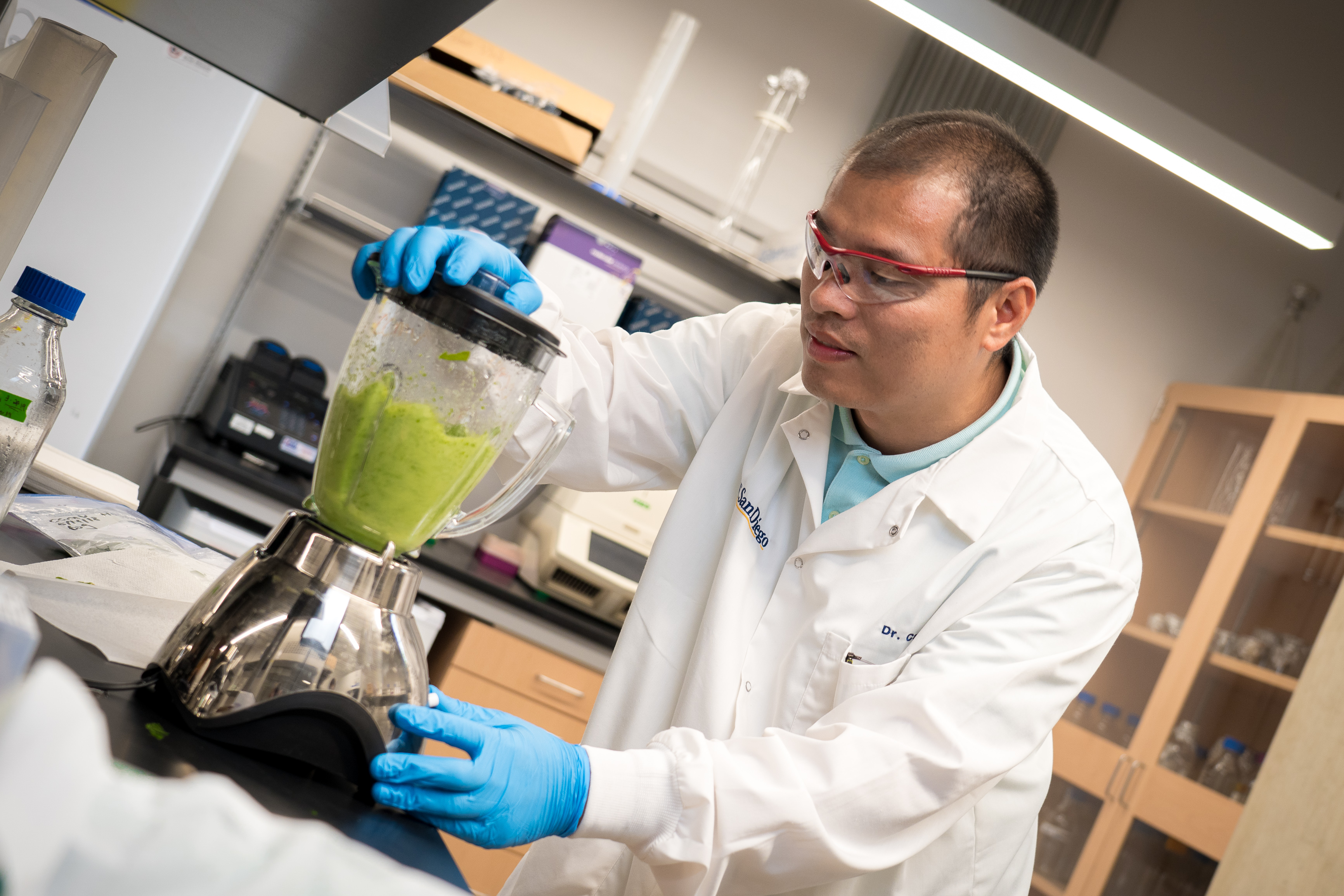 The grant "Dual-pronged nano-drug delivery using plant virus-like particles" targets triple native breast cancer and the CEC will develop the next generation of CPMV based cancer immunotherapies, specifically targeted to metastatic sites and in combination with checkpoint blockade.  Studies will be in mouse models of breast cancer but also in canine patients with breast cancer and they will collaborate with a group at Universidad Alfonso X el Sabio in Spain as well as Dartmouth College to achieve this.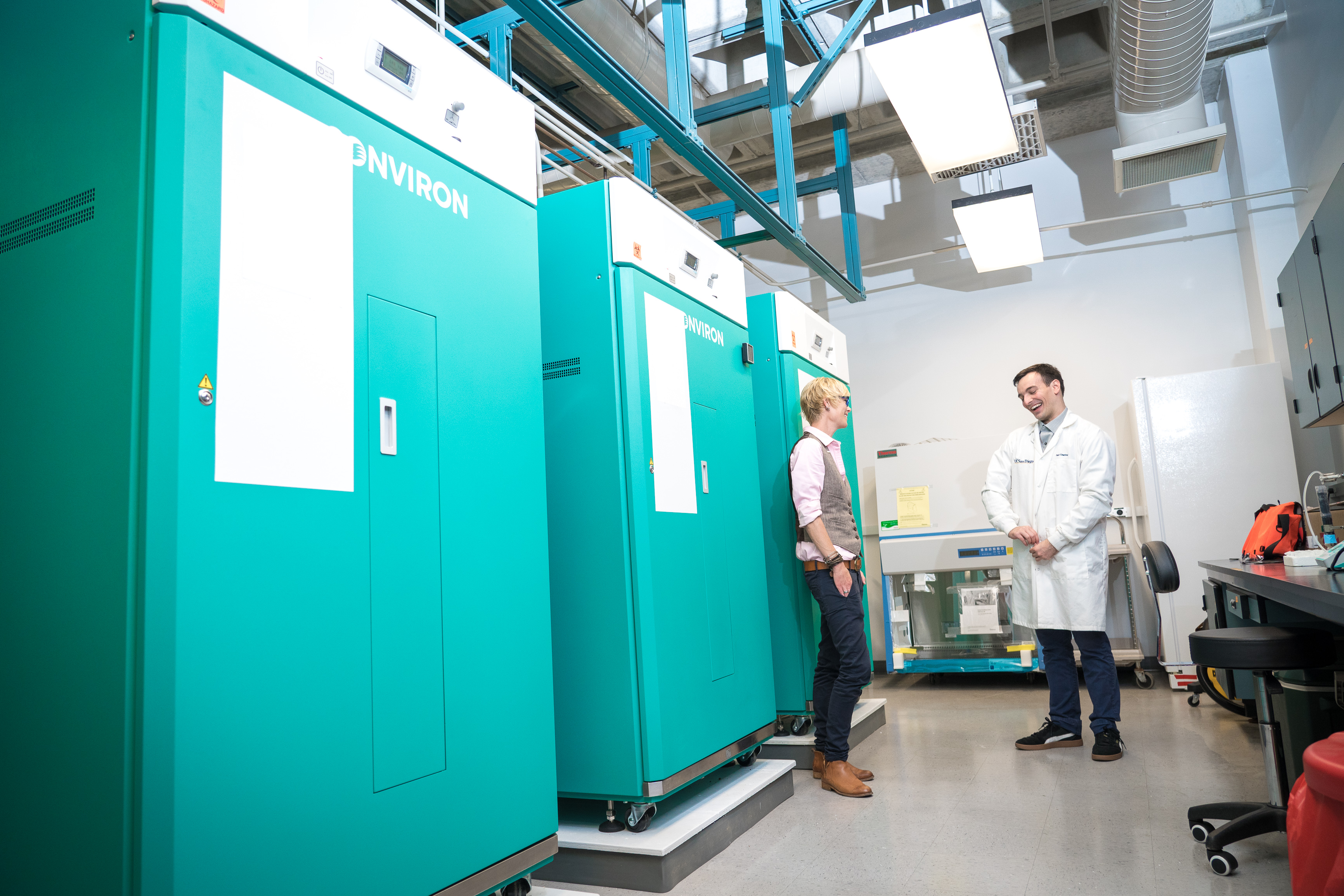 OPALS, The Shimmering Next Generation
September 20, 2022-- Generating subcellular damage using a laser and picking strawberries from local farm fields, summer was filled with immense excitement for high school interns here at the University of California, San Diego. This year IEM launched the OPALS program, a six week internship aimed at providing high school students with hands-on experience in a research laboratory setting. OPALS follows a transition from the previous Biophotonics Outreach program established in 2018, which was briefly online for the duration of the COVID-19 pandemic. OPALS 2022 was conducted mostly in-person and is run by Linda Shi of the Berns lab. Shi has worked in biophotonics for over 18 years with an engineering background in China and received her Ph.D in the states.
This year, OPALS enrolled 38 students from different parts of the world. The number of students participating in the program has seen a gradual increase since 2018. Interns were split into 9 groups and each researched and developed their own projects to be presented at the end of the program. Project topics ranged from axon stress testing to lysosomal and mitochondrial tracking to DNA repair. They worked with technologies such as laser microscopy and laser imaging in order to analyze cell lines. 90% of students were even able to get a certification in MatLab from Mathworks.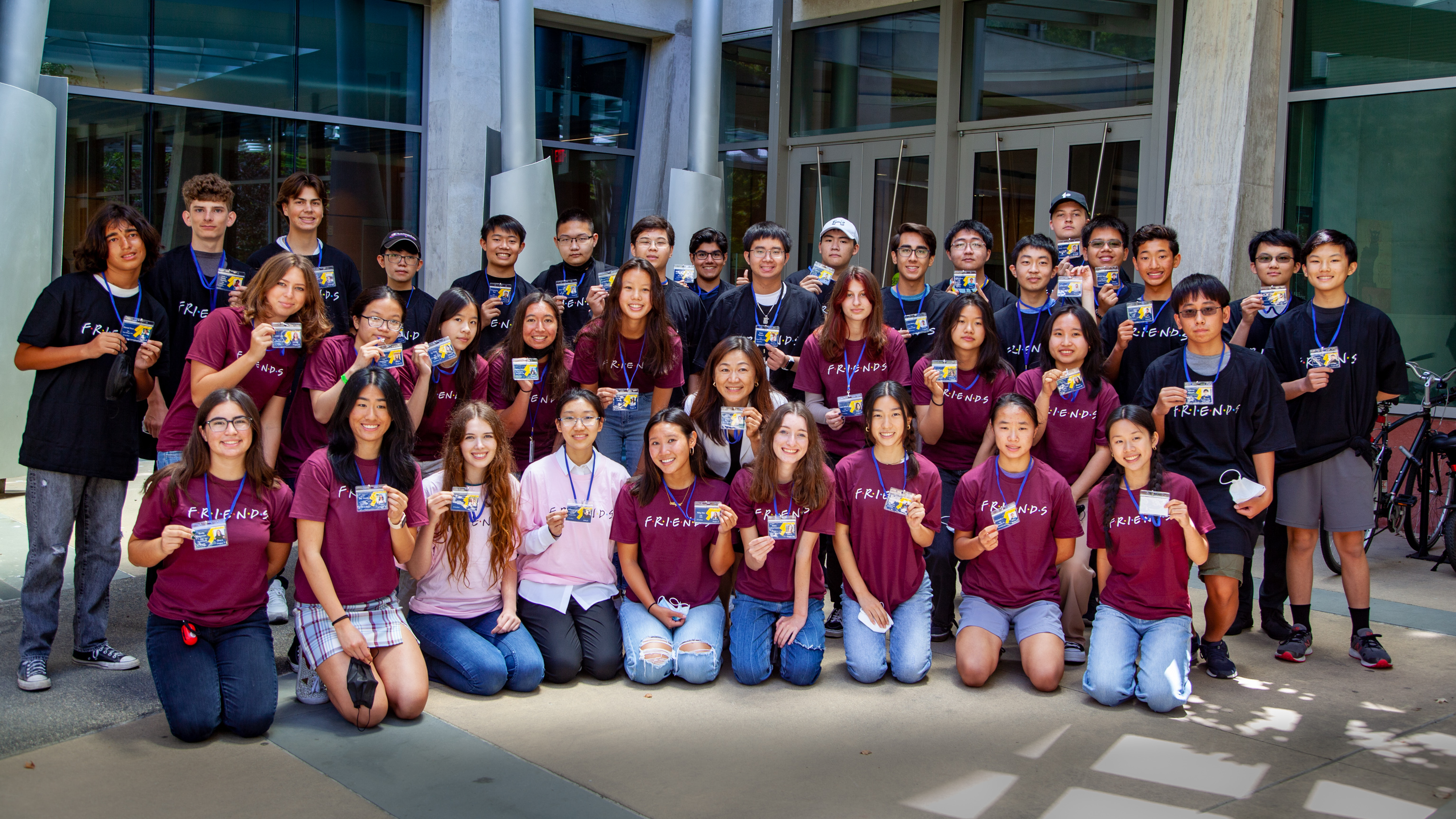 The 2022 Summer OPALS interns.
Differences in conducting the program from Biophotonics included the presence of various guest speakers such as professors, previous interns, and even an architect. Around 80% of the interns expressed an interest in pursuing a profession in medicine in the future, and as such, Shi brought in various healthcare professionals such as doctors, physician assistants, and physical therapists to present and lecture to the interns. One speaker, Dr. Jaime Chen, even demonstrated some of his own equipment to the students. The program also consisted of lab tours, one of which was to visit Dr. Michael Berns' Biophotonics center located at the University of California, Irvine. Another visit was to an earthquake testing facility. "I find it really important to give the students a broader view of what opportunities are available in engineering," says Shi, "I wanted these lab visits to show them what's out there."
OPALS also hosted visitors from the Elementary Institute of Science (EIS), a program aimed at middle school students with low-income backgrounds. Students were shown fixed cells and red blood cells to demonstrate the use of an inverted microscope. Shi, in the future, hopes to continue to host the EIS program here at UCSD.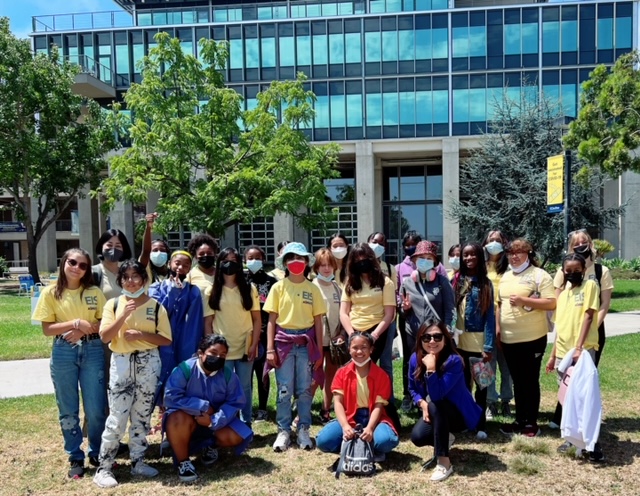 Students from the Elementary Institute of Science visiting UC San Diego's Student Center.
Shi also acknowledges the importance of providing a balance of work and leisure activities for the interns. The program included trips to the Birch Aquarium, visits to Old Town San Diego, strawberry picking in Carlsbad, and UCSD's own challenge courses. These events were not possible before as the Biophotonics internship was hosted entirely online for the last two years. "Being able to do this program in-person was so much more meaningful," says Shi. "Some of the students [who] returned from last year… were so happy [to be] able to see their friends face-to-face."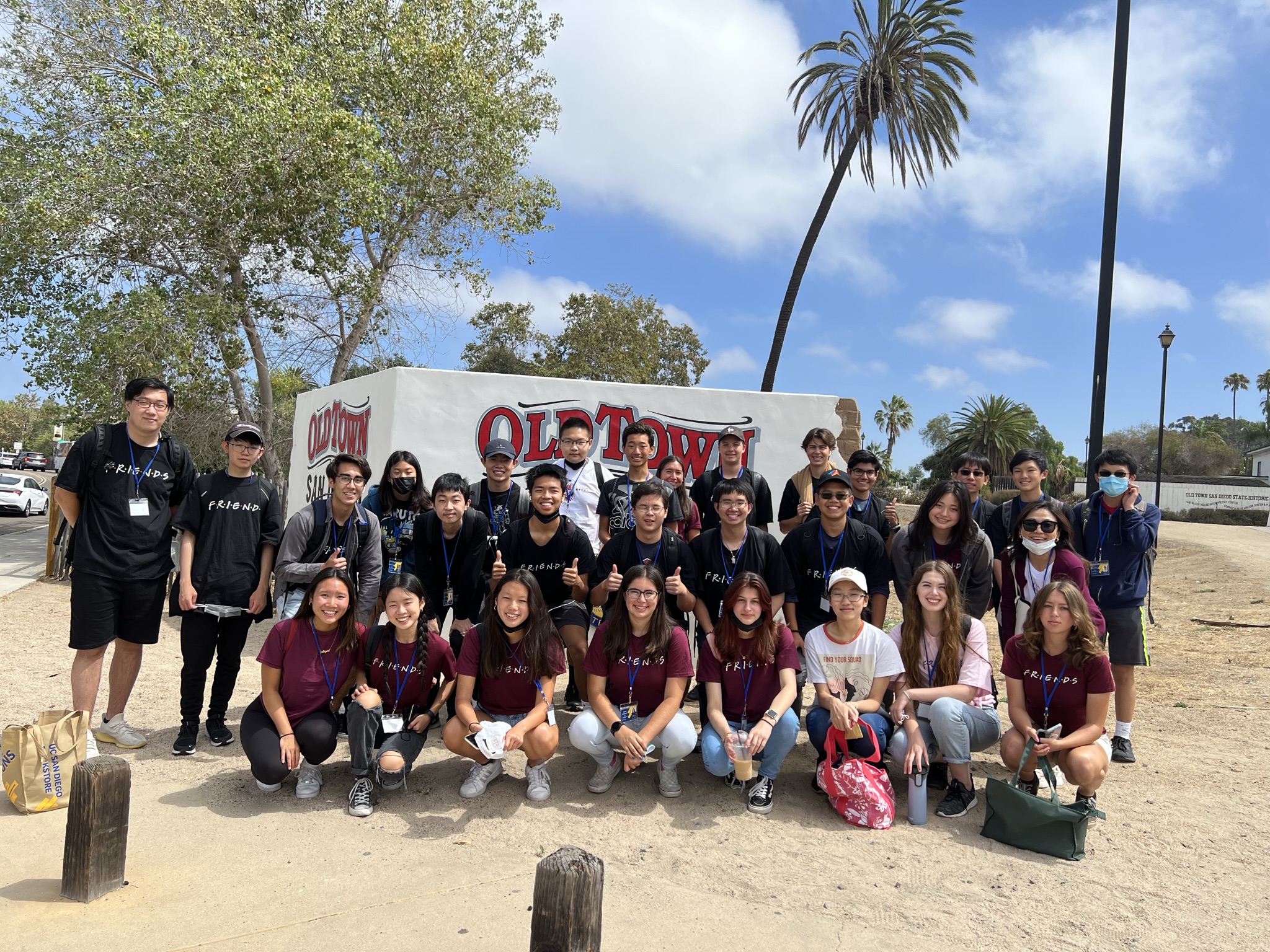 The interns on a trip to Old Town San Diego.
The most rewarding part of the program for Shi was to support her students' learning, and seeing the incredible amount of growth they had obtained by the end of the program. She is driven by a passion to help students learn, encourage them as a mentor, and is unafraid to extend this passion to their families as well. "My students are so precious to me, and I wanted to let the parents know how important it is to encourage the students at home and to cheer them on. Something I told my students is that no matter what you do, try your best. Even though you aren't exposed to some of these things, you are still learning and know what direction to take."
At the end of the program, Shi rewarded the students with stuffed animals as they presented their projects. The interns were all very appreciative of the friendship and connections they made during the six week internship. Although summer comes to a close for OPALS, this does not stop the interns from continuing their own research endeavors. Two interns presented their posters at SPIE Translational Biophotonics Conference on Sept. 13 in LA. Four posters were accepted by the Biomedical Engineering Society (BMES) . Four interns will present their results/findings on October 13 in San Antonio, Texas. Shi is also coordinating new projects with some of the interns who wish to continue working with her into the following school year. 
The students with their stuffed animals in celebration of completing OPALs
As for future plans, Shi wants to continue the summer program next year. She aims to start reaching out to more students from underrepresented and low-income backgrounds. "Since this year was the 1st year, we didn't spend as much time preparing for it and it was much less structured and very confusing. I also had to talk to a lot of different labs to organize the visits." Shi is very optimistic of making next year even better as she has established a firm network and has several ideas on how to make the program more structured. Most of all, Shi is extremely grateful for the opportunity to be able to run this program. "I appreciate everything that IEM has done for me and I hope to continue working in this direction."
Applications for the next wave of interns is projected to open around January. To learn more about OPALS, visit their website here. To see highlights from OPALS 2022 click this link.
2022 ISPO and J Yang Study Abroad Research Symposium
August 30th, 2022
The International Students Programs Office (ISPO) office along with the IEM hosted a research symposium Friday August 26, 2022 providing visiting international summer students an opportunity to present their research experience at UC San Diego.  This cohesive group of undergrad students visiting from various universities in Taiwan presented a range of research areas including human performance physiology, machine learning, ophthalmology, electrical engineering, computer science, language sentiment assessment and quantum mechanics. This bright articulate group of young scientists teamed with leading researchers at UCSD to gain real world experience in ongoing STEM research.   Partial support for this program was made possible by the J Yang foundation which helped fund the travel and lodging as part of the Undergraduate Research Abroad Program administered by IEM in collaboration with the ISPO.
August 4th, 2022
Maya Rowell, Ph.D. Student, Bioengineering, has been awarded a 2022 GEMINI Fellowship Recipient. Dr. Daniela Valdez-Jasso, Associate Professor, Bioengineering, has been awarded a 2022 GEMINI Faculty Mentor Awardee. 
March 31st, 2022
Shaochen Chen, co-director of Biometerials and Tissue Engineering Center at UCSD IEM, has been awarded a NSP BRITE Fellow Grant. Read more here. 
January 11th, 2022
Michael Berns, co-director of the Biophotonics Technology Center at UCSD IEM, has won the prestigious SPIE Gold Medal. Read more here.  
September 9th, 2021        
The National Institutes of Health has awarded a $12.25 million grant to the University of California San Diego to develop and enhance brain-sensing and brain-stimulating platform technologies to enable treatment of drug-resistant epilepsy. The project is led by UC San Diego electrical engineering professor Shadi Dayeh. Read more here.
August 23rd, 2021        
A team of UC San Diego engineers and physicians has developed a catheter that for the first time will give neurosurgeons the ability to steer the device in any direction they want while navigating the brain's blood vessels. Read more here.  
July 21st, 2021        
UC San Diego is one of six universities invited to participate in the Wu Tsai Human Performance Alliance, an initiative to research the biological principles underlying human performance. IEM Director Dr. Andrew McCulloch is leading the UC San Diego Alliance team. Read more here.     
June 10th, 2021        
Renowned UCSD Bioengineer and IEM founder Shu Chien and Academy of Engineering member and ResMed founder Peter Farrell will be recognized through a named research collaboratory in Franklin Antonio Hall. Read the article from the UC San Diego News Center here.        
April 12, 2021        
The FDA has authorized the LUCIRA CHECK IT™ COVID-19 At-Home Test, the first single-use, PCR quality over-the-counter at-home COVID-19 test. Its development was led by LUCIRA CEO Erik Engelson, PhD, a UCSD Bioengineering alumnus. Read the article here. 
February 17, 2021 
IEM hosted an online Minisymposium on "Cardiac Arrythmia Modeling" that fostered new research collaborations. Gordon Ho, MD, discussed current clinical methods used to model arrythmias. Nele Vandersickel, PhD, presented her research on cardiac modeling with the network theory. Read the article here. 
February 17, 2021 
A team at the UC San Diego Center for Wearable Sensors, which includes IEM member Sheng Xu and IEM CMSA director Joseph Wang, has created a stretchy skin patch that is the first wearable device to track heart signals and biochemical levels at the same time. Read the article here. 
February 3, 2021 
Grant applications submitted by African-American or Black scientists are less likely to be funded than applications submitted by white PIs, and efforts to narrow this funding gap have not been successful. Read the article here. 
February 1, 2021 
A nationwide network of Biomedical Engineering women faculty published a Cell article shedding light on the NIH's racial funding disparity and suggesting solutions to this problem. Read the article here. 
February 1, 2021 
A multi-campus research group led by Dr. Laurel Riek of UC San Diego has been given the UC MRPI award. The award will fund their work developing advanced telehealth robots to protect healthcare workers and help isolated people connect with their communities. Read more here. 
January 29, 2021 
The UCSD Bioengineering Diversity Council held a town hall to discuss issues of gender parity in the STEM field. Six female panelists in different stages of their scientific careers shared their experiences, thoughts, and advice. Read more here. 
January 21, 2021
In November 2020, the Lucira COVID-19 All-In-One Test Kit was the first COVID-19 diagnostic test for self-testing at home to be authorized by the FDA. This accomplishment was led by Erik Engelson, a UC San Diego bioengineering and microbiology alumnus and the CEO of Lucira Health. Read more about Lucira's COVID-19 test and CEO Erik Engelson here.  
January 4, 2021
When the COVID-19 pandemic struck in March 2020, Professor Ryan Kastner's Research Group (KRG) and PhD student Michael Barrow were eager to do their part. With physician Dr. Shanglei Liu, they created a team of 12 undergraduate engineering and computer science students who are developing a mechnical ventilator. 
December 14, 2020
UC San Diego's Accelerating Innovations to Market (AIM) has awarded a total of $206,000 to five researchers this year, including two researchers affiliated with the Institute of Engineering in Medicine's Center for Medical Device Technology (CMDT): the co-director of CMDT, Frank Talke, and CMDT member Edward Chao. Seed funding in support or this research project were provided by the UC San Diego Galvanizing Engineering in Medicine (GEM) program, a collaborative effort to promote innovation between the Altman Clinical and Translational Research Institute and the Institute of Engineering in Medicine. Read more about the award winners here. 
November 18, 2020
The Lucira COVID-19 All-In-One Test Kit is the first COVID-19 diagnostic test for self-testing at home to be authorized by the FDA. The test kit uses self-collected nasal swab tests to provide quick diagnoses at home. This accomplishment was led by UCSD bioengineer Erik Engelson, the CEO of Lucira Health. Read more in the FDA News article here. 
August 25, 2020
The UCSD Altman Clincal and Translational Research Institute is launching a new program called SUSTAIN (Supporting Under-represented Scholars in Translational and Interdisciplinary Networks). This program seeks to increase the rate of successful resubmission of grants for under-represented minority faculty. For more information about SUSTAIN, view program details here or visit the SUSTAIN website here. 
May 11, 2020
The FDA has given approval for a first-in-man study of ALM-488, a fluorescent peptide-dye conjugate to illuminate nerves in real time, in patients undergoing Head and Neck Surgery.  Dr. Ryan Orosco, together with collaborators at Stanford and Harvard will lead a Phase 1/2 clinical trial to test ALM-488 at the University California San Diego (UCSD) beginning Q2 2020. 
The technological underpinnings for ALM-488 was co-invented by the late Roger Tsien, PhD (1952-2016), Nobel Laureate Chemistry 2008, Dr. Quyen Nguyen, Professor, Department of Surgery, Division of Otolaryngology-Head & Neck Surgery with support from the Institute of Engineering in Medicine.  Alume Biosciences, a biotechnology company founded by Dr. Nguyen in 2017, has licensed this technology from UCSD for clinical development.  ALM-488 is expected to have broad surgical application due to unique characteristics of binding that are independent of myelin. This allows ALM-488 to highlight multiple types of nerves including motor, sensory, autonomic and degenerated nerves important during reconstructive procedures.
February 28, 2020
Daniela Valdez-Jasso, a professor of bioengineering, was the 2020 faculty recipient of the Inclusive Excellence Award. The 25th annual UC San Diego Inclusive Excellence Awards recognizes faculty, staff, students, departments and organizations who have made outstanding contributions in support of UC San Diego's commitment to inclusive excellence and diversity. To read more about Dr. Valdez-Jasso  click here. To watch the video presented at the 25th Annual Inclusive Excellence Awards  click here.
February 28, 2020
IGE is launching a MedTech Accelerator geared to ACCELERATE your product to market no matter where you are in the development cycle. If you want to learn more about MedTech and this program  click here . If interested in applying directly  click here . 
February 05, 2020
The J. Yang & Family Foundation has pledged a $1,500,000 award to UC San Diego over the next five  years for international student support and exchange, and faculty research and travel with partners from Taiwan. For information on how to apply click here:  J. Yang Scholarship Awards Information .
May 22, 2019
Congratulations to Dr. Shu Chien for being one of three recipients of the Seventh Annual Excellence in Stewardship Award winners. For more information on past recipients please visit the Excellence in Stewardship Awards website: https://go.ucsd.edu/2J3R23g 
February 22, 2019
Register now for the 2019 Bioengineering Symposium hosted by UC Merced. The Symposium offers students, scientists, and industry partners an opportunity to learn about cutting edge research and form intercampus and industry partnerships. It will take place from Thursday, June 27 - Saturday, June 29, 2019.
February 22, 2019
Applications are now available for the sixth round of the Galvanizing Engineering in Medicine (GEM) Challenge, designed to identify clinical challenges for which engineering solutions can be developed and implemented. Awards are in the range of $60,000 and the deadline for submission is Monday, April 8, 2019.
January 15, 2019
Shaochen Chen, professor of nanoengineering and faculty member of the Institute of Engineering in Medicine, lead a team of engineers and neuroscientists in developing 3D printed implants that could one day help restore neural connections and lost motor function in patients with spinal cord injuries. This new work takes us one step closer to the goal of full restoration of physical function after a spinal cord injury. 
December 13, 2018
On November 1, over 200 Institute members & guests gathered at Atkinson Hall for a daylong celebration of IEM's accomplishments. Click the link above for an overview of the day's highlights. Thanks to those who attended & made it all possible.
November 2, 2018
Kun Zhang, professor of bioengineering at UC San Diego, receives $14 million in grants from NIH to build 3D digital, single-cell maps of the human brain and other organs.  The work aims to provide a deeper understanding of the functions and malfunctions of organs in the human body at the level of individual cells.
October 25, 2018
Researchers at UC San Diego from Bernhard Palsson's lab have  developed an approach that uses machine learning to identify and predict which genes make infectious bacteria resistant to antibiotics.
October 11, 2018
Sheng Xu, a professor of nanoengineering at UC San Diego, has developed a new ultrasound patch that is able to monitor central blood pressure non-invasively. This is a major breakthrough in the advancing field of wearable technology, and has the potential to be useful in a multitude inpatient procedures.
September 19, 2018
We are thrilled to announce the 2019 Siebel Scholars for Bioengineering! Congratulations to Ashley Kroll, Colton Lloyd, Rachel Marty Pyke, Kimberly McCabe, and Alexander Williams, who now join over 1,300 of the world's brightest distinguished scholars, researchers, and entrepreneurs.
September 4, 2018
Liangfang Zhang, a UC San Diego nanoengineering professor, has developed neutrophil 'nanosponges' that are capable of safely absorbing and neutralizing a variety of proteins that promote rheumatoid arthritis. This work is one of the latest examples of therapeutic nanosponges developed by Zhang's lab. 
July 9, 2018
A team led by UC San Diego has successfully developed a chip 1,000 times more sensitive at detective a genetive mutation known as SNP than any current available technology.
July 3, 2018
Dr. Krishnan V. Chakravarthy, a pain management specialist at UC San Diego Health and Veterans Affairs San Diego Healthcare System, is researching new alternatives for pain management in the face of the alarming growth of opioid abuse in the United States.
June 19, 2018
Congratulations to Professor Joseph Wang, Director of the Center of Excellence for Nano-Medicine and Engineering (CNME), who was awarded an honorary doctorate from Comenius University in Bratislava for his innovative work in nanobioelectrics and his history of collaborating with the university.
January 15, 2018
A research team which included the laboratories of Wang and Shu Chien has developed an ultrasound-based system that can non-invasively and remotely control genetic processes in live immune T cells so that they recognize and kill cancer cells.
January 5, 2018
The Sperm Atlas is a database of images showcasing the diversity of reproductive cells in the Animal Kingdom. Just published, this website was a collaboration between IEM, the UCSD Department of Bioengineering, the San Diego Zoo Beckman for Conservation Research, and Dr. Michael Berns at the Beckman Laser Institute, University of California Irvine.
January 4, 2018
A team of researchers at the University of California San Diego has developed macrophage "nanosponges" that can safely absorb and remove molecules from the bloodstream that are known to trigger sepsis.
December 5, 2017
An international team of researchers has shown that a new small-molecule drug can restore brain function and memory in a mouse model of Alzheimer's disease. The drug works by stopping toxic ion flow in the brain that is known to trigger nerve cell death. Scientists envision that this drug could be used to treat Alzheimer's and other neurodegenerative diseases such as Parkinson's and ALS.
January 19, 2017
UC San Diego Pediatric Diabetes Research Center (PDRC) and the Institute of Engineering in Medicine (IEM) hosted a full day symposium entitled "Type 1 Diabetes: New Technologies and Therapeutics". The meeting convened experts with engineering perspectives on diabetes therapy, alongside experts pursuing biological research and treatment approaches.