News                                   
January 21, 2021
In November 2020, the Lucira COVID-19 All-In-One Test Kit was the first COVID-19 diagnostic test for self-testing at home to be authorized by the FDA. This accomplishment was led by Erik Engelson, a UC San Diego bioengineering and microbiology alumnus and the CEO of Lucira Health. Read more about Lucira's COVID-19 test and CEO Erik Engelson here. 
January 4, 2021
When the COVID-19 pandemic struck in March 2020, Professor Ryan Kastner's  Research Group (KRG) and PhD student Michael Barrow were eager to do their part. With physician Dr. Shanglei Liu, they created a team of 12 undergraduate engineering and computer science students who are developing a mechnical ventilator. 


December 14, 2020
UC San Diego's Accelerating Innovations to Market (AIM) has awarded a total of $206,000 to five researchers this year, including two researchers affiliated with the Institute of Engineering in Medicine's Center for Medical Device Technology (CMDT): the co-director of CMDT, Frank Talke, and CMDT member Edward Chao. Seed funding in support or this research project were provided by the UC San Diego Galvanizing Engineering in Medicine (GEM) program, a collaborative effort to promote innovation between the Altman Clinical and Translational Research Institute and the Institute of Engineering in Medicine. Read more about the award winners here. 
November 18, 2020
The Lucira COVID-19 All-In-One Test Kit is the first COVID-19 diagnostic test for self-testing at home to be authorized by the FDA. The test kit uses self-collected nasal swab tests to provide quick diagnoses at home. This accomplishment was led by UCSD bioengineer Erik Engelson, the CEO of Lucira Health. Read more in the FDA News article here. 
August 25, 2020
The UCSD Altman Clincal and Translational Research Institute is launching a new program called SUSTAIN (Supporting Under-represented Scholars in Translational and Interdisciplinary Networks). This program seeks to increase the rate of successful resubmission of grants for under-represented minority faculty. For more information about SUSTAIN, view program details here or visit the SUSTAIN website here. 
May 11, 2020
The FDA has given approval for a first-in-man study of ALM-488, a fluorescent peptide-dye conjugate to illuminate nerves in real time, in patients undergoing Head and Neck Surgery.  Dr. Ryan Orosco, together with collaborators at Stanford and Harvard will lead a Phase 1/2 clinical trial to test ALM-488 at the University California San Diego (UCSD) beginning Q2 2020. 
The technological underpinnings for ALM-488 was co-invented by the late Roger Tsien, PhD (1952-2016), Nobel Laureate Chemistry 2008, Dr. Quyen Nguyen, Professor, Department of Surgery, Division of Otolaryngology-Head & Neck Surgery with support from the Institute of Engineering in Medicine.  Alume Biosciences, a biotechnology company founded by Dr. Nguyen in 2017, has licensed this technology from UCSD for clinical development.  ALM-488 is expected to have broad surgical application due to unique characteristics of binding that are independent of myelin. This allows ALM-488 to highlight multiple types of nerves including motor, sensory, autonomic and degenerated nerves important during reconstructive procedures.
February 28, 2020
Daniela Valdez-Jasso, a professor of bioengineering, was the 2020 faculty recipient of the Inclusive Excellence Award. The 25th annual UC San Diego Inclusive Excellence Awards recognizes faculty, staff, students, departments and organizations who have made outstanding contributions in support of UC San Diego's commitment to inclusive excellence and diversity. To read more about Dr. Valdez-Jasso  click here. To watch the video presented at the 25th Annual Inclusive Excellence Awards  click here. 
February 28, 2020
IGE is launching a MedTech Accelerator geared to ACCELERATE your product to market no matter where you are in the development cycle. If you want to learn more about MedTech and this program  click here . If interested in applying directly  click here .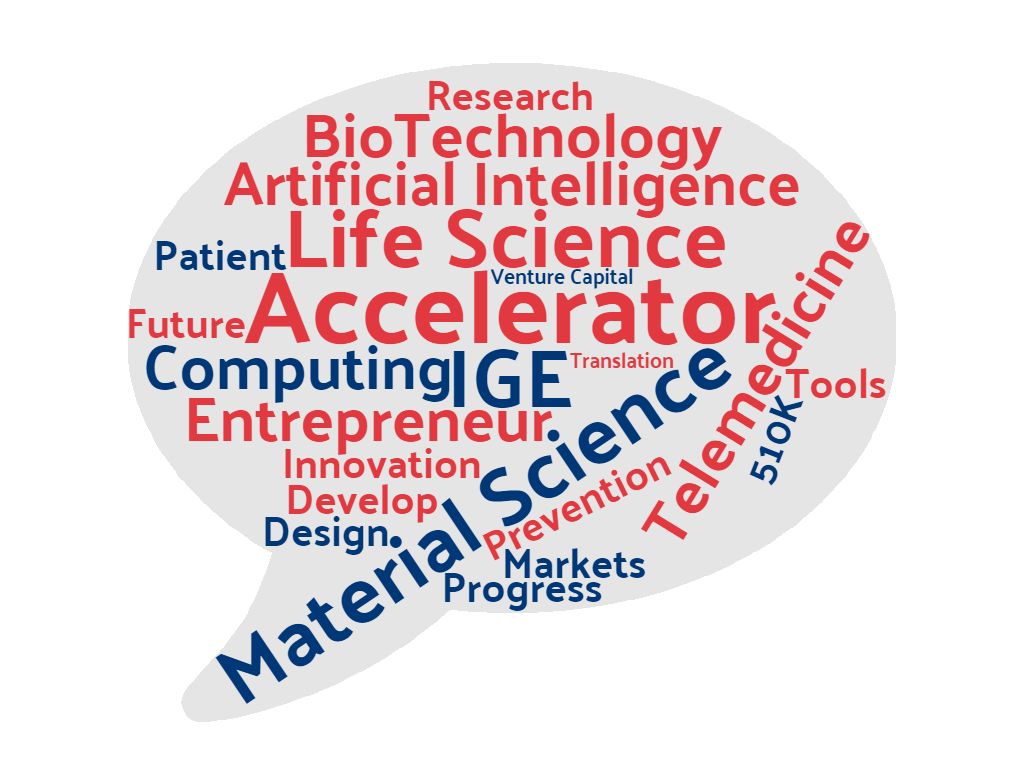 February 05, 2020
The J. Yang & Family Foundation has pledged a $1,500,000 award to UC San Diego over the next five  years for international student support and exchange, and faculty research and travel with partners from Taiwan. For information on how to apply click here:  J. Yang Scholarship Awards Information .