Bruce Barshop
Professor Emeritus, Pediatrics, UC San Diego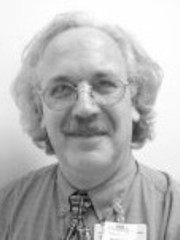 9500 Gilman Dr
La Jolla , California 92093
Bio

Bruce Barshop, M.D., Ph.D. is co-director of the Biochemical Genetics Laboratory at 

UCSD

. He is a board certified pediatrician and board certified clinical biochemical and molecular geneticist. He received his A.B. degree from Brandeis University, where he graduated with high honors in the very first class of undergraduates majoring in that Department of Biochemistry. He completed his medical and graduate training at Washington University in St. Louis. His thesis research was with Dr. Carl Frieden, centering on physical biochemistry, pre-steady state enzyme kinetics and computer simulation of chemical kinetics. His pediatric residency training was at 

UCSD

, and he remained for fellowship training under Dr. Nyhan in the Division of Biochemical Genetics. His research activities include disorders of mitochondrial metabolism, and specifically kinetic studies with stable isotope tracers. He has been a practicing physician since 1984.