Jennifer Graves
Associate Professor and Director of Neuroimmunology Research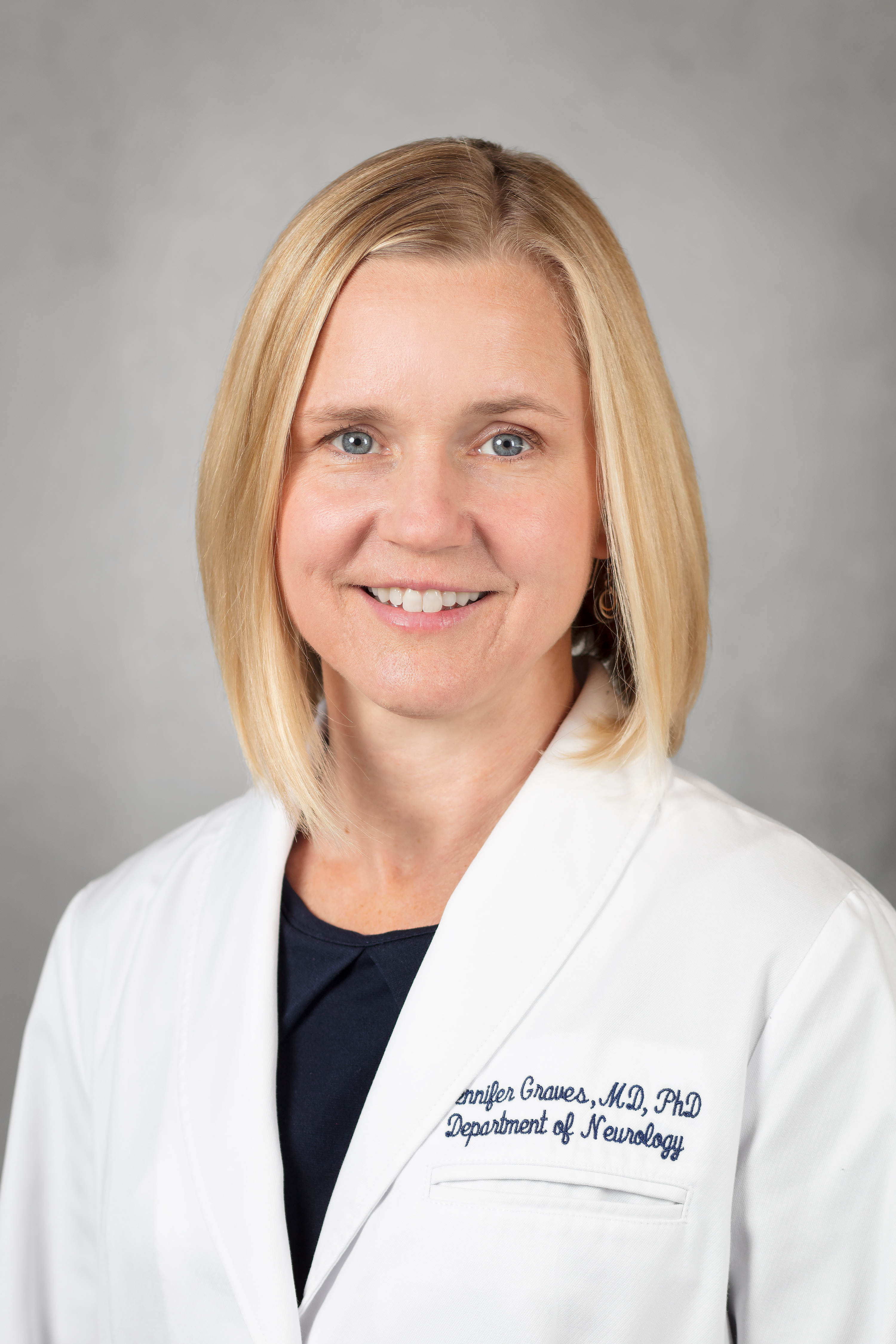 ACTRI, 9452 Medical Center Drive
La Jolla , California 92037
Profile

Dr. Jennifer S. Graves, MD, PhD, MAS

Dr. Graves is an Associate Professor of Neurosciences and Director of the Neuroimmunology Research Program at UCSD.  She is also Director of the Rady Children's Pediatric MS Center and scientific member of the U.S. Network of Pediatric MS Centers.  She is the Online Course and Program Development Director for the UC San Diego Master's in Clinical Research/CREST Program.  She completed an MD and PhD in Biophysics at the University of Texas Southwestern.  

She trained in neurology at the University of Pennsylvania receiving the Arthur K Asbury Award for Clinical Excellence.  She completed two fellowships in Neuro-ophthalmology at the University of Pennsylvania and in Multiple Sclerosis and Clinical Research Methods at the University of California, San Francisco. She has received grant support from the NIH, the National MS Society, the Race to Erase MS and the Foundation for the CMSC. 

Her current research includes the development next-generation digital tools to assess patients, enhancing the 150-year-old neurological exam with 21st century neurological vital signs.  Her group leverages sensors developed in the computer control industry as well as novel applications in mobile technology. Another area of her research focuses on the role of biological age on MS phenotype.  She has demonstrated that leukocyte telomere length is associated with disability accumulation in people living with MS and that a biomarker of ovarian aging is also associated with MS disability in women.  

Her other work includes the study of genetic, environmental and sex-related factors on disease course and the application of visual outcome measures in neuroimmunological diseases.  She is a collaborator in several national and international research efforts in MS and participates in multi-center clinical trials. She serves on the board of the International MS Visual (IMSVisual) Consortium and the editorial board of Annals of Clinical and Translational Neurology.