John Crawford
Assistant-Adjuct Professor, Neurosciences, UC San Diego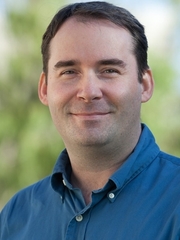 9500 Gilman Dr
La Jolla , California 92093
Bio

Dr. Crawford graduated from the University of Massachusetts in 1997 with an M.S. in Biochemistry and Molecular Biology, then earned his MD from the same institution in 2001. He completed his residency in pediatrics in 2003 at USC/Los Angeles County hospital.

In 2006 he completed a pediatric neurology fellowship at Children's National Medical Center at George Washington University in Washington, D.C. Following his fellowship, Dr. Crawford was awarded the NIH K12 Neurological Sciences Academic Development Award, where he completed 3 years of clinical and basic science training in neuro-oncology. He joined the UC San Diego faculty as Assistant Professor of Neurosciences and Pediatrics in 2009.

Dr. Crawford serves as director of pediatric neuro-oncology and oversees the fellowship program in pediatric neurology.

He is board certified by the American Board of Psychiatry and Neurology: Neurology with Special Qualifications in Child Neurology, and United Council for Neurologic Subspecialties: Neuro-Oncology.

He is a member of the American Academy of Neurology, Child Neurology Society, American Association of Cancer Research, Associate Member of Children's Oncology Group, Society for Neuro-Oncology, and Professors of Child Neurology.