Past GEM Projects
Since the Galvanizing Engineering in Medicine (GEM) Program began in 2014, this initiative has funded 32 GEM Projects. The GEM initiative has resulted in 243 publications and poster presentations, 32 patents, 7 startup companies, and numerous new collaborations between engineers, clinical faculty, and industry. Read more about the past GEM projects below. 
In response to the COVID-19 pandemic, GEM provided COVID-19 Rapid Response Awards to projects addressing the novel coronavirus. The GEM COVID-19 Rapid Response Awards funded projects are listed below: 
Vacuum-Exhausted Isolation Locker (VEIL) to Facilitate Treatment of Respiratory Compromise from COVID-19 Infection

Disposable Wearable for Tracking Vitals of COVID-19 ICU Patients

Customized Wearable Wireless Multimodal Sensor for Continuous and Remote Monitoring of COVID-19 Patients

Biomaterials for treating COVID-19 lung and systemic inflammation

Tele-Health Robots to Improve Healthcare Safety and Patient Well-being

Ventricular Arrhythmia Risk Assessment following COVID-19
Infection
MedECC: Medical Electronic Command Center for COVID-19 Crisis
Management

Personalized Mental Wellness Platform for Clinicians
Read more about the COVID-19 Rapid Response Projects. 
 Real-time monitoring of phage therapy pharmacodynamics

Point-of-Care Electrochemical Immunoassay for TB Diagnosis

Understanding of the Pathophysiology of Wounds from peripheral artery disease (PAD) in Chronic kidney disease (CKD)
---
Personalized assessment of left atrial thrombosis risk by computational fluid dynamics

School of Medicine, Department of Cardiology         Jacobs School of Engineering, Department of Mechanical                                                                                                                   and Aerospace Engineering
---
Development of an Injectable Biomaterial for Dysphagia Rehabilitation

A Demixable Adherence-independent Non-contact In-bed Sensor for Heart Failure Biomarkers

Read more about the 2019 GEM award recipients here.
Electricidal Urinary Catheter–Preventing Spread of Infectious Diseases within the Urinary Tract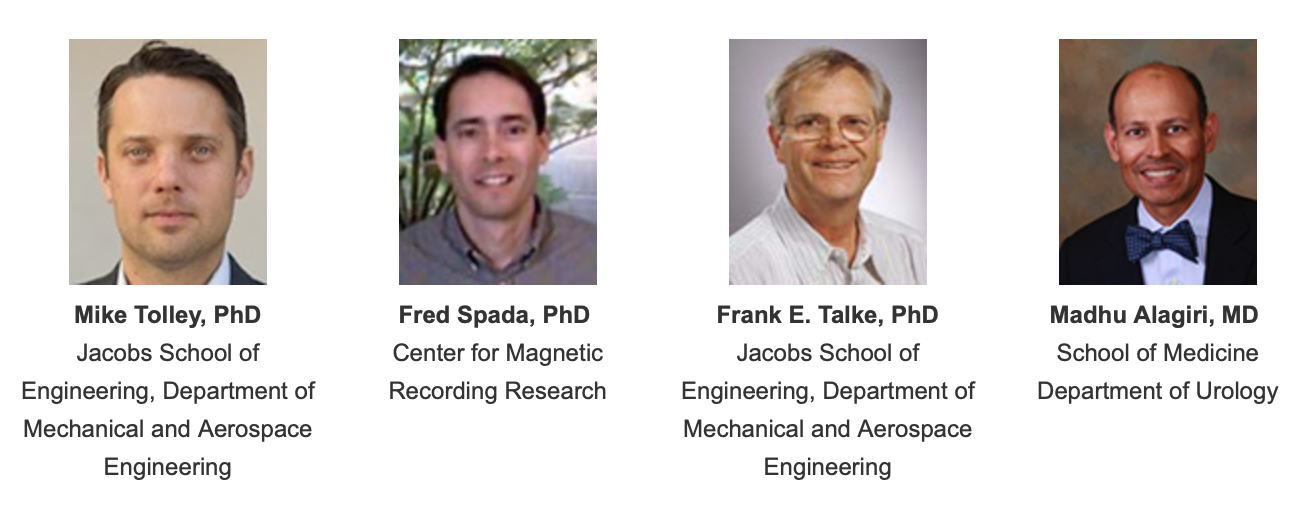 ---
Developing Methods to Optimize Accuracy, Efficiency, and Safety in Telerobotic Surgery

---
Reengineering Monocytes from Peripheral Blood for Immunotherapy Targeting Pancreatic Cancer
---
Next-generation Spinal Cord Neuro-electronic Interface Implant for the Potential Treatment of Paralysis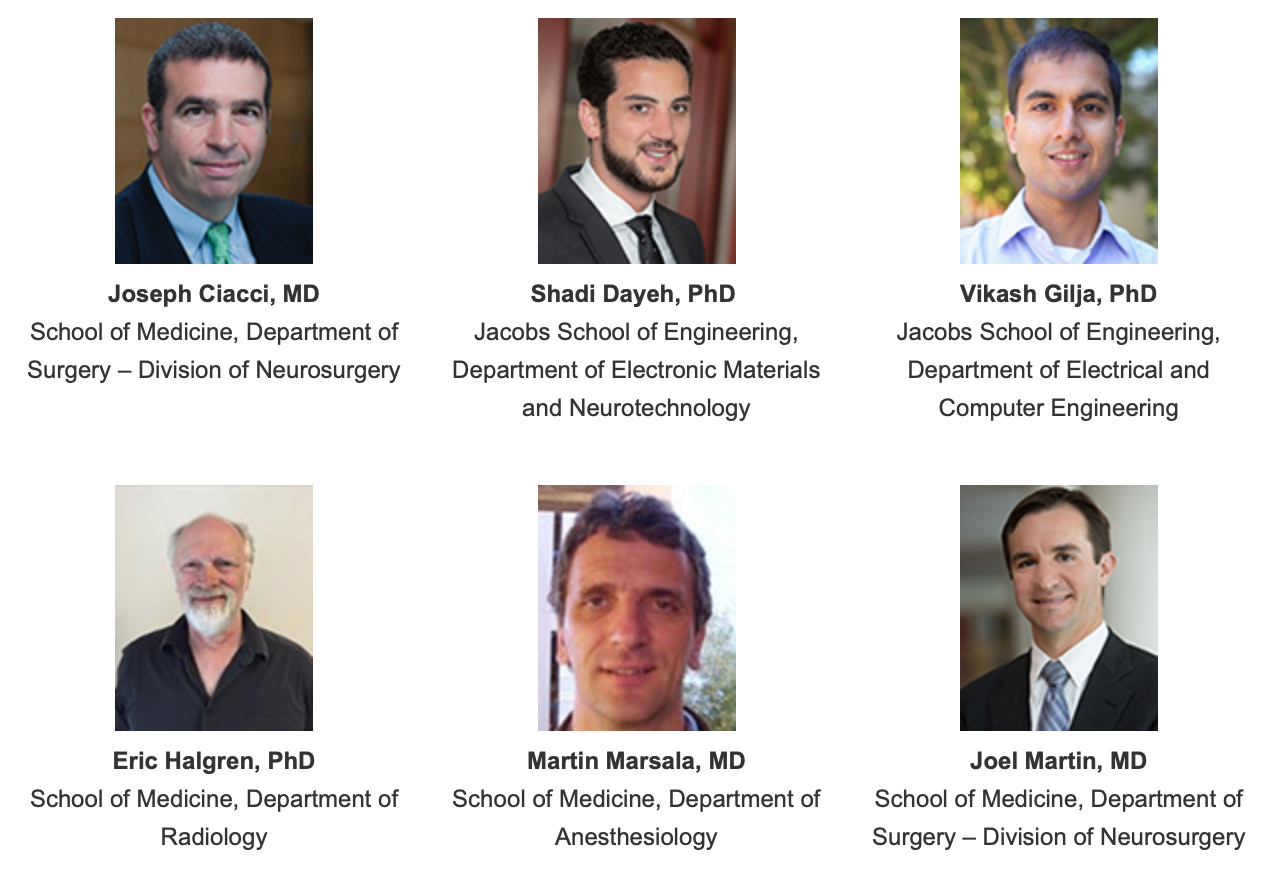 ---
Read more about the 2018 GEM award recipients here.
Development of a Magnetic Nanosensor-based Assay for Real-time Non-invasive Quantification of Protein and Nucleic Acid Biomarkers in Preterm Birth—Point-of-care Testing for Early Identification of Patients at Risk for Pregnancy Complications

---
Low-dose CT-based Method for Detection of Subclinical Anthracycline-induced Cardiotoxicity

---
Steerable Tip Microcatheter Treatment of Intracranial Aneurysms

---
Optical Pressure Sensor for Measuring Intraocular Pressure for Keratoprosthesis Patients and Glaucoma Patients

---
Read more about the 2017 GEM award recipients here.
Compressed Sensing Image Acquisition and Processing for Single Photon Emission Tomograph

---
Disposable, 3-D Printable Endoscope

---
Injectable Biomaterial for Treating Pelvic Floor Disorders

---
Battery-free Wireless Wearable Sensors for Sleep Monitoring

---
Read more about the 2016 GEM award recipients here.
Micropower Integrated Nano-engineered Retinal Interface

---
Solution: Development of Patient-specific Indices of Left-ventricular Blood Stasis by Echocardiographic Imaging and Analyses of Intraventricular Flow

---
Development of a Non-Invasive Quantitative Tool to Detect and Localize Human Ventricular Fibrillation Mechanisms

---
Continuous and Direct Intraocular Pressure Monitoring via Fluid-sensitive 3D Photonic Crystal Implants

---
Read more about the 2015 GEM award recipients here.
Smartphone-Based Biosensor to Monitor pH and Pulmonary Exacerbation Biomarkers in Patients with CF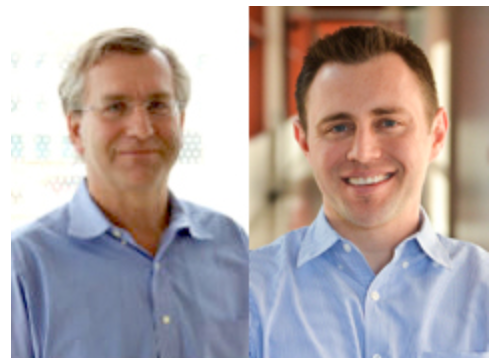 Douglas Conrad, MD 
UC San Diego School of Medicine
Drew Hall, PhD
Electrical and Computer Engineering 
Jacobs School of Engineering 
---
Molecular Biosensors and Machineries for the Engineering and Imaging of T Cell Activities for Immunotherapy for Multiple Myeloma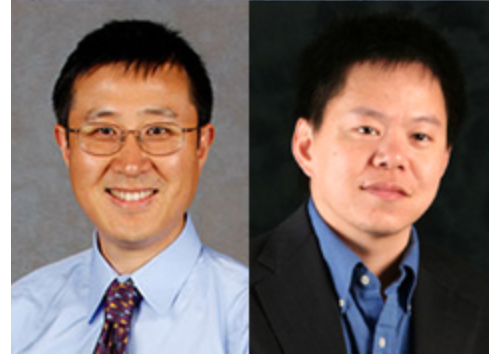 Xiangdong Xu, MD, PhD
Department of Pathology
UC San Diego
Yingxiao Wang, PhD
Bioengineering 
Jacobs School of Engineering 
---
Read more about the 2014 GEM award recipients here.

Read more about the past GEM recipients here.