Siebel Scholars
Siebel Scholars Nominations Are Now Open
Siebel Scholars Nomination 2022
Instructions on how to nominate a student for the Siebel Scholars Program may be found at the website https://siebel.ucsd.edu/instructions.php. 
Please submit your nominations on the website https://siebel.ucsd.edu. The site will close at 4:00 pm sharp on Thursday, June 10, 2021.
---
About the Seibel Scholars Program
The Siebel Scholars program was established by the Siebel Foundation in 2000 to recognize the most talented business and computer science students at ten of the world's leading graduate schools. In 2009, bioengineering was introduced as a new program at five universities; including UC San Diego and John Hopkins University. Each participating university receives more than $2 million in grants for the selection of five graduate student recipients of the $35,000 scholarship awards, as determined by their outstanding academic performance and qualities of leadership.
The Siebel Scholarship awards at UC San Diego are administered by the Institute of Engineering in Medicine (IEM) and the Jacobs School of Engineering (JSOE), to reward academic excellence and leadership achievement in the discipline of bioengineering for Ph.D. students in all JSOE departments.
Instructions for how to nominate a Siebel Scholar from UC San Diego can be found here.
---
Select a year to view the Bioengineering Siebel Scholars from UC San Diego
Dhruva Katrekar is a Ph.D. candidate in the department of Bioengineering at UC San Diego, and works towards addressing some of the key challenges of in vivo gene therapy. During his graduate studies, advised by professor Prashant Mali, Katrekar has pioneered the development of an RNA editing tool for the treatment of rare genetic disorders. He has won awards for presentations at premier gene therapy conferences and garnered acclaim for his work in the broad research community. In addition to a strong publication record, he has been granted multiple provisional patents for his inventions. In the near future, Katrekar aims to enable clinical translation of his research as a novel therapeutic agent to positively impact the lives of patients suffering from rare genetic disorders.
Gabrielle Colvert is a PhD candidate in the Bioengineering Department at UC San Diego. She graduated Magna Cum Laude from the University of Southern California with a BS in Biomedical Engineering. Upon graduation she was recognized as a USC Global Scholar Prize Winner and NAE Grand Challenges Scholar. At UCSD, she is mentored by Dr. Elliot McVeigh and her research is dedicated to developing noninvasive methods for evaluating cardiovascular function using 4DCT. She has established successful collaborations with physicians, researchers, and industry partners both in the US and internationally which have led to multiple co-authored manuscripts and conference presentations. Because of her academic and research-related achievements she was nominated by her department to be an ARCS Scholar and awarded a NIH F31 fellowship. At UCSD, she serves as a mentor to undergraduate students and outside of UCSD, she volunteers for an organization that empowers girls to be leaders and problem-solvers.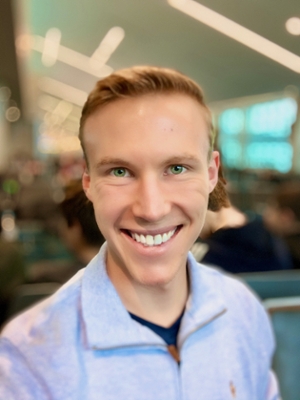 Gregory Poore received a BSE in Biomedical Engineering from Duke University and graduated Summa Cum Laude. Greg is in his fourth year of the UC San Diego Medical Scientist Training Program (MSTP) and has completed two years each of medical school (2016-2018) and of the Bioengineering Ph.D. program (2018-present). Greg has a unique background in oncology and microbiology, with his PhD research focusing on building upon the most comprehensive survey of microbes in cancer to date, which was recently published (Poore et al., 2020. Nature), to study three-way interactions between intratumoral microbes, cancer cells, and immune cells. He tentatively defined this the immuno-oncology-microbiome (IOM) axis, providing the opportunity to integrate previously analyzed, host-related cancer genomic information with its microbial counterpart. Outside of academia, Greg has a heart for service, especially for addressing food insecurity issues.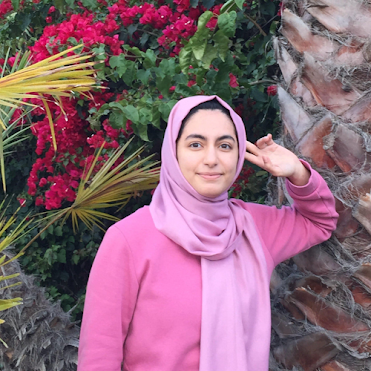 Haleh Alimohamadi is a student in the lab of Prof. Padmini Rangamani in the Mechanical and Aerospace Engineering department. Haleh received her M.S.and B.S. in Mechanical Engineering from University of Tehran. Her research focuses on developing theoretical framework that can tightly integrate experiments with computational models to study the physics underlying membrane deformation by curvature-inducing particles such as proteins. She has been exceptionally productive in her research and has published multiple manuscripts with additional manuscripts under review. Haleh is also an active member of the MAE women's graduate group and in this capacity, engages with the student community and is developing her leadership skills.
Juliane Sempionatto-Moreto is a 5th year Ph.D. candidate in the department of Nanoengineering working in Prof. Joseph Wang's Laboratory for Nanobioelectronics. Juliane received her M.S. in Materials Science and Technology at San Paulo State University and earned a B.S. in Chemistry from the University of San Paulo, Brazil. Her research aims at the development of such needed non-invasive wearable biosensors with a focus on real-life applications. Juliane's research has broadened the field of wearable sensors with her significant contribution and innovation. Her innovative ideas have resulted in five patents, on which two of them were licensed to a company exclusively focused on the development of her device. Juliane is strongly committed to diversity and mentorship. She has mentored and trained five undergrads and one high school student and has co-authored 10 papers with them.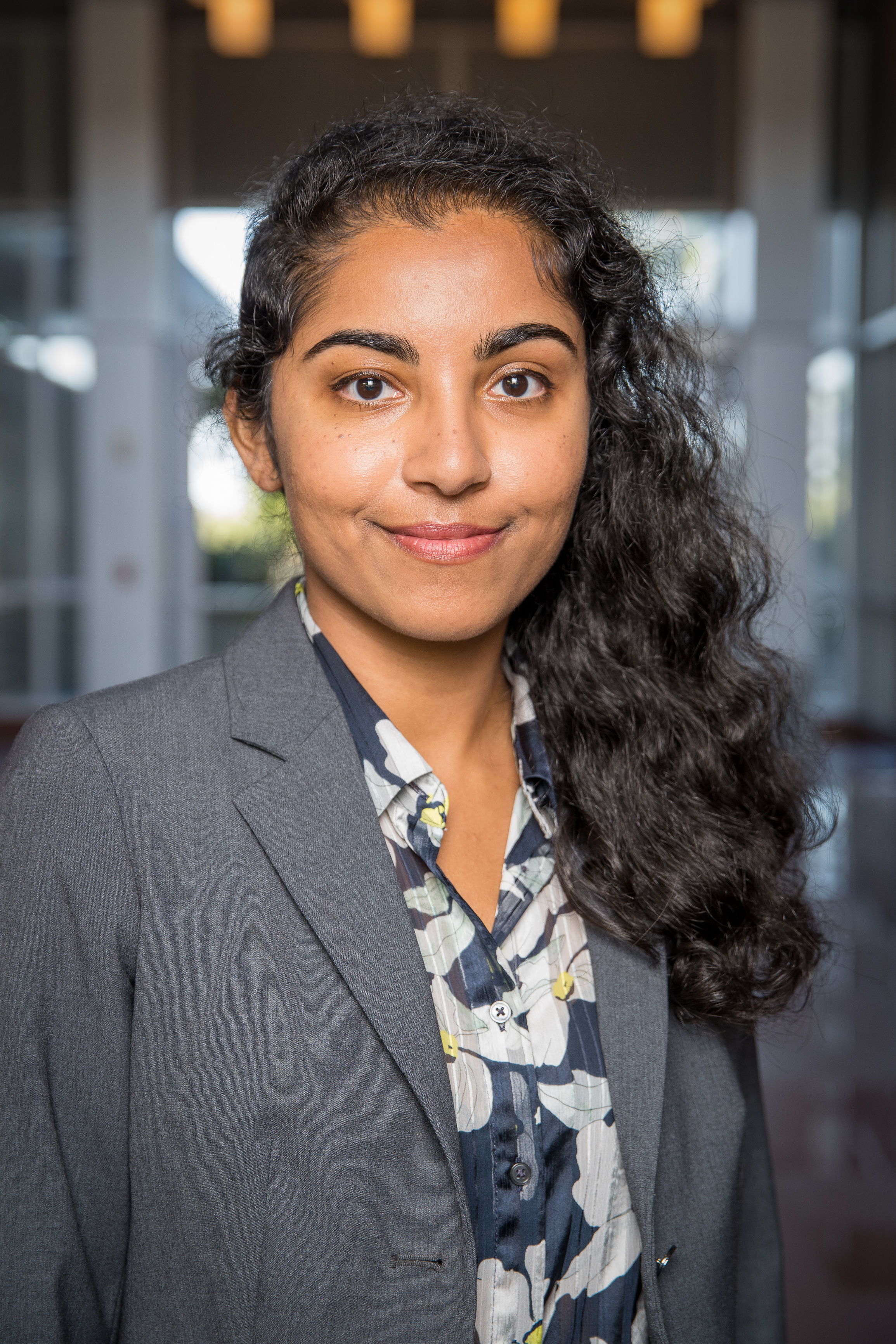 Pranjali Beri is a Ph.D. candidate at UC San Diego in the department of Bioengineering. Pranjali received her B.S. in Bioengineering at UC Berkeley, graduating with high honors. As one of the senior graduate students in the lab of Dr. Adam Engler, she has excelled as a researcher and scholar. Her Ph.D. research focuses on utilizing adhesion strength of cancer cells to the extracellular matrix (ECM) as a potential biophysical marker for metastatic ability. She has accumulated a solid publication record at UC San Diego and has been the driving force behind our new efforts in cancer mechanobiology. She has been involved in the larger Bioengineering community, such as mentoring under-represented summer undergraduate students in the REU and STARS programs.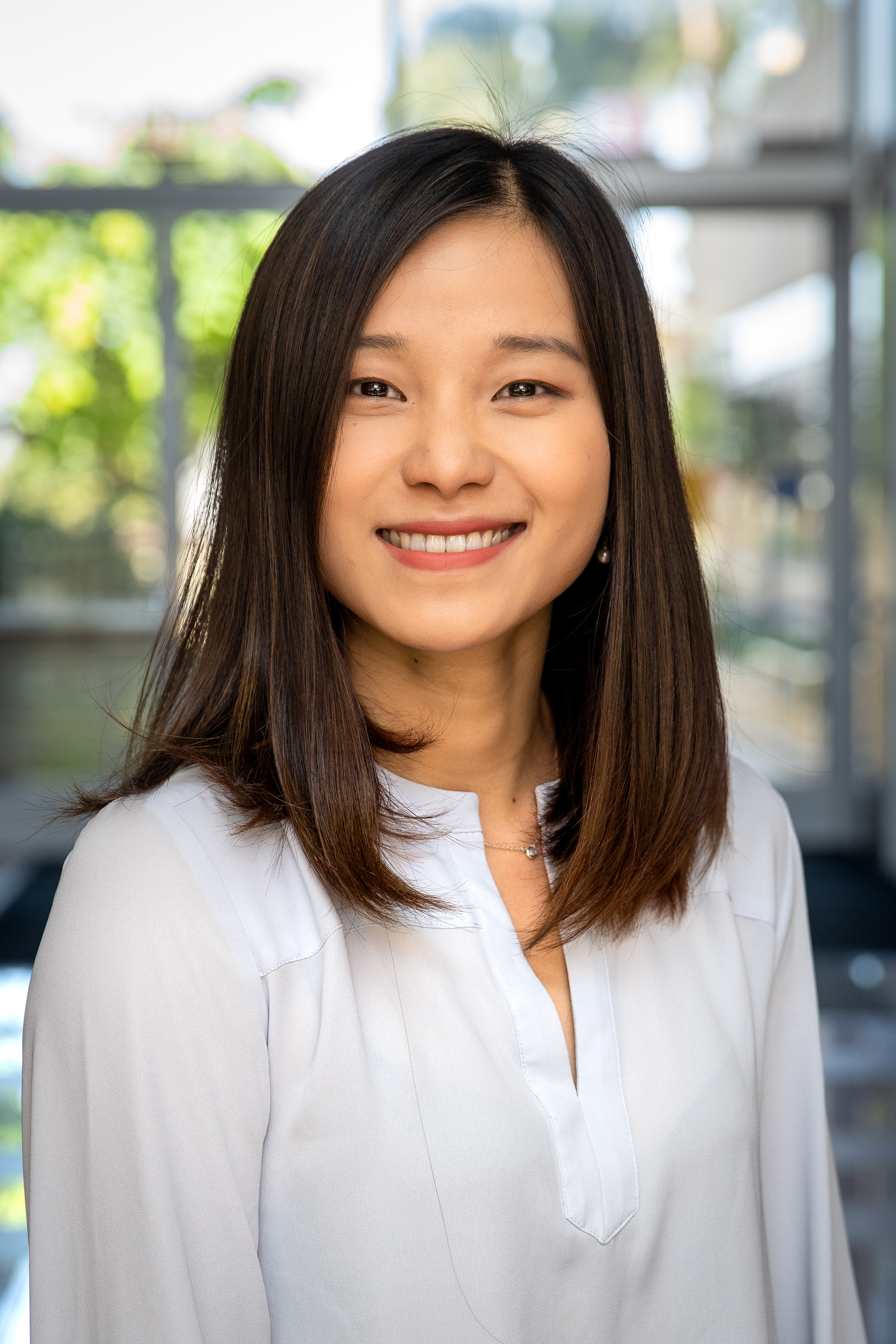 Xin Fang is a Ph.D. student in the department of Bioengineering under the advisement of Professor Bernhard Palsson. Xin received her B.S in Chemical and Biomolecular Engineering at Johns Hopkins University in 2014 with multiple awards. Xin has established herself as an exceptional student and researcher at UC San Diego. Xin is studying the gut microbiome in inflammatory bowel disease (IBD) using a combination of next-generation sequencing data, systems biology approaches, and bioinformatics tools. She is consistently one of the top performing students in her classes, passed her qualifying exam 'with distinction' AND was awarded the Microbiome AND Microbial Science Initiative Graduate Student Fellowship BY CMI AT UC San Diego. She has also demonstrated her commitment TO the Bioengineering community through the LONG-term mentorship of nine undergraduate students through the BMES AND JUMP programs.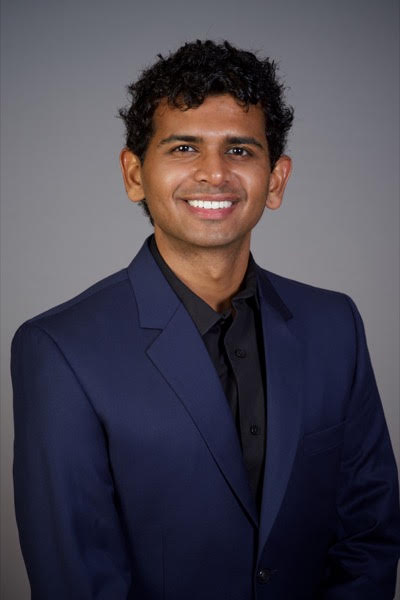 Vishwajith (Vish) is a 4th YEAR Bioengineering Ph.D. student co-advised BY Dr. Gert Cauwenberghs IN Bioengineering AND Dr. Nadir Weibel IN Computer Science AND Engineering. Vish earned his B.S. IN Bioengineering AT UCLA, WHERE he served AS President of the International Society FOR Pharmaceutical Engineering. His Ph.D. thesis focuses ON creating software - machine learning AND SIGNAL processing - tools TO identify AND assess neurological disorder symptoms FROM multimodal DATA acquired through various sensors. ONE of his main projects, UbiStroke, IS aimed AT development AND application of NEW technology TO characterize stroke AND HELP WITH its diagnosis. He has been highly productive IN his research, which includes two FIRST-authored conference papers, two journal papers, six posters AND abstracts AT engineering conferences, AND several journal papers IN the pipeline. Additionally, Vish dedicates TIME AND effort IN educational outreach TO serve the broader Bioengineering community.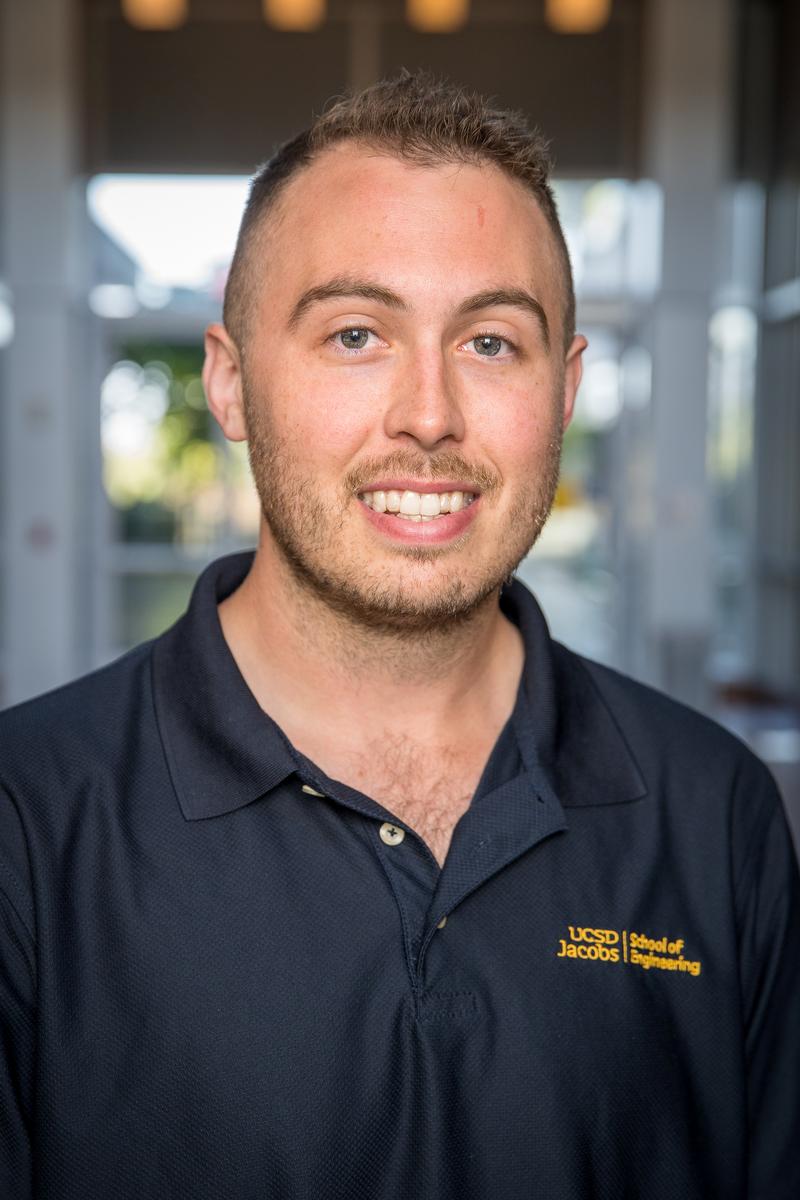 Martin (Marty) Spang is a Ph.D. candidate at UC San Diego in the department of Bioengineering under the advisement of Dr. Karen Christman. Marty received his B.S. in Biomedical Engineering from Ohio State with Honors Research Distinction, and prior to starting at UC San Diego, he received a prestigious Whitaker Fellowship to perform research at the Cardiff University School of Optometry and Vision Sciences. His thesis is centered on the development of biomaterial therapies to repair the heart after a myocardial infarction (MI). Marty has an exceptional record of accomplishment of leadership, such as serving as the President of the Bioengineering graduate student group (BEGS) at UC San Diego for two years. Additionally, he is a Gordon Leadership Fellow and an Entrepreneurism Fellow with the Institute of the Global Entrepreneur. He is also an engaged and active mentor in ENLACE, a program where he mentors two students from Mexico as part of a summer UC San Diego program for high school students.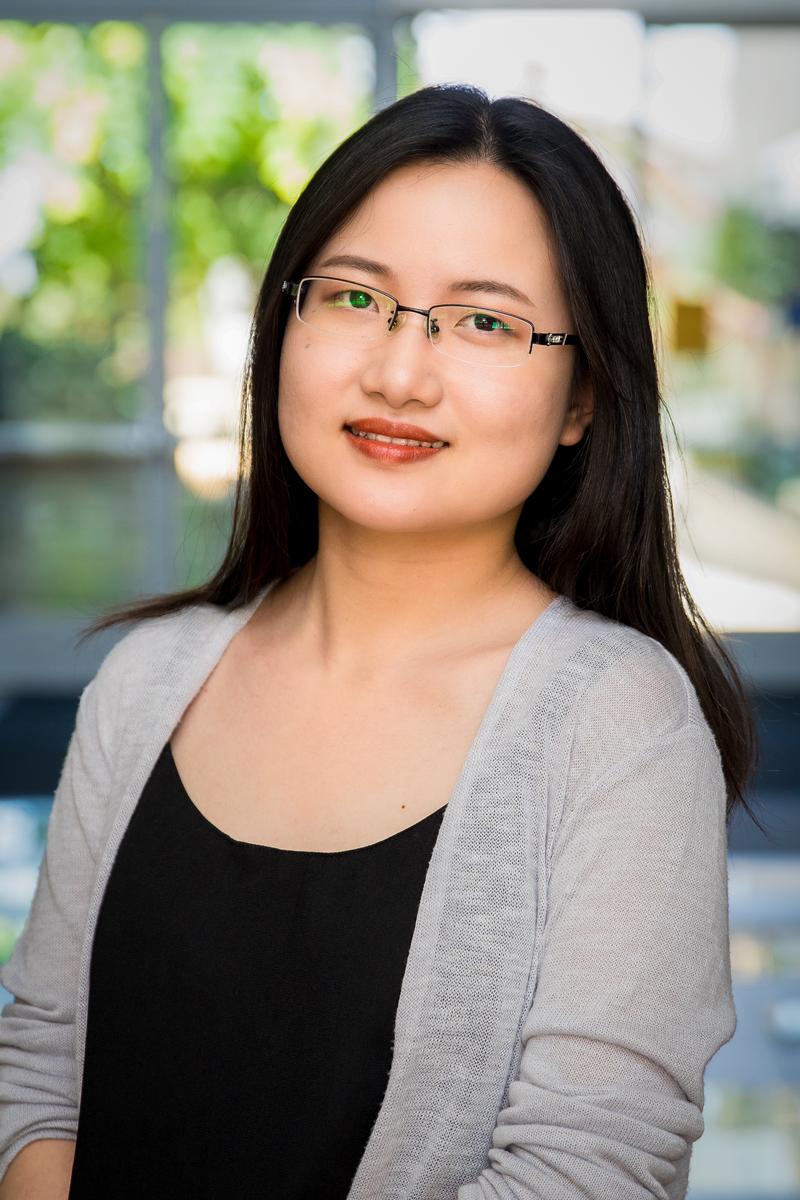 Yiqian (Shirley) Wu is a student in the UC San Diego Bioengineering Ph.D. program in the lab of Dr. Yingxiao Wang. Shirley has demonstrated exceptional leadership in engineering and applied research. Her research is focused on engineering T cells that can recognize solid tumor antigens, such as prostate cancer antigen PSMA, and verify their cytoxicity against PSMA-expressing tumor cells in vitro. Shirley has also demonstrated outstanding leadership within and beyond the lab in the training of junior graduate/undergraduate students and the next generation of scientists, such as leading and organizing undergraduate students for senior design projects. Shirley has been recognized by The University Network press for her work in cancer research in addition to winning the Graduate Student Award at the BMES/CMBE Conference.