Whitaker Center for Biomedical Engineering (WCBE)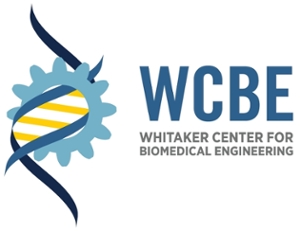 Co-Directors:
John Watson, Professor Emeritus, Shu Chien-Gene Lay Department of Bioengineering
Dayu Teng, Project Scientist at IEM, Adjunct Professor at Neurosurgery

The IEM Whitaker Center for Biomedical Engineering (WCBE) was established to foster and enhance interactions between IEM, the UC San Diego Shu Chien-Gene Lay Department of Bioengineering Department, and Industry. WCBE's guiding principle is enriching the education and training of students for greater success in their future careers.
WCBE Members 
View all researchers associated with WCBE here.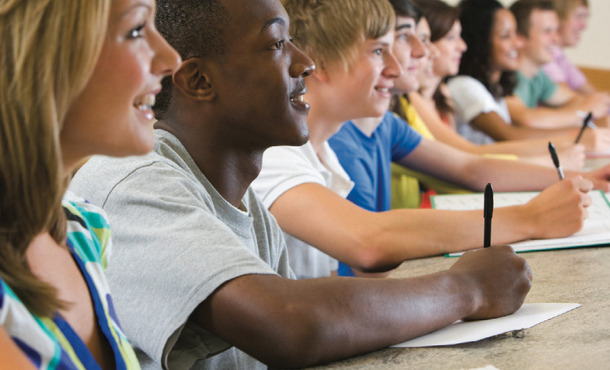 The WCBE has Industrial Affiliate Member companies, that have representation on the Industrial Advisory Board (IAB). The IAB constitutes a forum for advising the WCBE on policies and developing activities that benefit students, faculty, and industry, and it provides member companies with specialized access to students for internship and career opportunities. Thus, the IAB provides the conduit for student-­‐employer relationships and enhances students' professional development. The IAB provides member companies with access to the IEM faculty who have common research interests. The IAB holds three Advisory Board meetings during the academic year to learn about sponsored student activities and the state of the bioengineering department, thus ensuring that the curriculum is relevant and that the students are prepared to become productive leaders in our dynamic economy and industry. The IAB members serve as ambassadors of UCSD bioengineering activities on campus, locally and nationally.
The IEM has more than 100 members from disciplines that include engineering, medicine, biology, and chemistry. Member research interests include biotechnology, medical devices, cell biology and biophysics, computation and modeling, diseases, molecular biology, and tissue, organ, and system responses in health and disease. Members and faculty foster collaborations and grant or contract projects for basic, applied research, and translation to the private sector.
The WCBE in cooperation with the Department of Bioengineering co-­‐sponsors the Graduate and Undergraduate Internship Program. Industrial Affiliate members can receive priority of access and placement of students if they wish. The company sponsoring the internship will own any intellectual property that is created in these projects.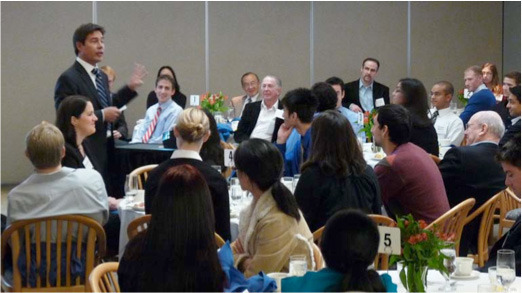 The Industrial Advisory Board (IAB) works with WCBE to sponsor student enrichment program; the participating student organizations and events are included below.
Student Organizations supported by WCBE-IAB:
Breakfast with Industry (BWI)
Breakfast with Industry (BWI) started over 20 years ago as an opportunity for graduate students in the Bioengineering department to interact with industry.
BWI is an event exclusively dedicated to furthering the interaction between talented graduate students and (mostly local) industry members, to bring about networking for the benefit of both parties.
Translational Medicine Day
Translational Medicine Day is a conference-style event that celebrates the rapidly-growing field of translational medicine. At its core, translational medicine is the multidisciplinary process of bringing cutting-edge research into real-world application to tackle prevalent issues in public health.
Community Development and BE Day
Bioengineering Day has historically been monumental in gaining exposure for the UCSD Department of Bioengineering in the greater San Diego community and building long-lasting relationships with local industry. The success of this event is hinged on BEGS involvement and leadership and is one of the major projects BEGS focuses on for the year.
Bioengineering Day is the major IAB-sponsored event that occurs in the Spring Quarter. Over 400 students, industry representatives, alumni, faculty, and staff attend BE Day. Features keynote speakers include Dr. J. Craig Venter, CEO of J. Craig Venter Institute. The undergraduates present their senior capstone design project posters. Graduate Students compete to present their research. At the end of the day students, post-docs, and faculty contend in the famous Bioengineering Quiz Bowl. 
Check our Student Calendar!